Reports: English cricketer Jonny Bairstow in relationship with a popular British actress
A British Tabloid had also quoted an eyewitness's words, who said the duo really hit it off.
Updated - Apr 23, 2018 3:27 pm
7.1K Views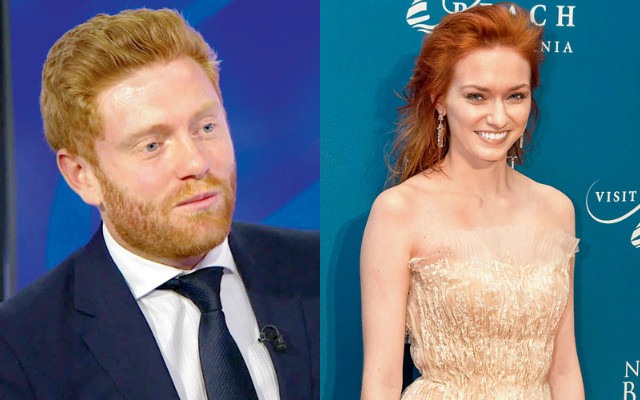 English cricketer Jonny Bairstow turned his career around with a mind-boggling rendition in the 2016/17 season both in Tests and ODIs. He later was promoted to open the batting alongside Jason Roy in the ODIs, with Alex Hales slipping to number 3. He has been doing decently in that position as well and is all set to be a crucial member of the side for the upcoming World Cup.
Jonny Bairstow is quite a popular figure right now and will be keen to replicate according to the expectations that are on him right now. If reports in The Sun are to be trusted, Bairstow is in a relationship with the famous British actress Eleanor Tomlinson, who met for the first time recently at the Aintree racecourse in Liverpool.
Bairstow and Tomlinson apparently had flirted a lot with each other and spent a great time in the racecourse. After that, reports also had suggested that both these superstars had exchanged their numbers. It is believed that both these people have decided to turn their friendship into a serious relationship after bonding very well in the few instances they met.
They both really hit it off: An eyewitness
The Sun had also quoted an eyewitness's words, who said the duo really hit it off. He also added that Bairstow was persuading her to go clubbing with him, an effort which went in vain. The English cricketer apparently had gone to a bar in Liverpool whilst Eleanor went back to her home.
Eleanor is famous for her role as the princess in "Jack – the Giant Slayer". She was also in a relationship with her Poldark co-star Harry Richardson. Poldark is a BBC drama which garnered great attention worldwide. But the duo apparently decided to part ways after a long contemplation.
"They both really hit it off. Jonny kept trying to persuade her to go out clubbing with him after the race. But he was unsuccessful. Jonny then went to the London Carriage Works bar in Liverpool, but Eleanor decided to go home" the eyewitness said.
[interaction id="5adca6671255c590f418cfc0″]