Reports: English players to boycott Ashes owing to strict COVID-19 protocols Down Under
Strict COVID-19 protocols in Australia have put English players in two minds.
Updated - Sep 15, 2021 11:20 pm
1.1K Views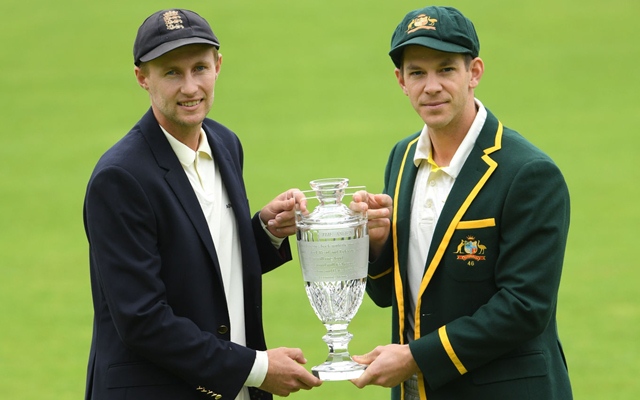 Follow us on Google News
The Ashes 2021-22 is all set to kick off in December but there has been huge confusion around the tour ever since the strict COVID-19 protocols of Australia have come to the fore. Firstly, players were reluctant to move to Australia as families were not allowed but later, they were given a nod. However, players are still in two minds about the high-profile tour due to the strictness of the COVID-19 bubble.
As per reports, players could be locked down in hotel rooms along with their families for close to four months (IPL, T20 WC, and Ashes) and it would take a huge toll on their mental health. In the same light, some English players are thinking of boycotting the tour. ECB are adamant about the tour which has further irked senior players and staff. As per reports, the rules of quarantine state that players will be allowed on some days to move out of their hotel rooms but that comes for training purposes only.
Players especially don't want their families to undergo a hard quarantine of 14 days and then remain confined to hotel rooms only. The problem is bigger for players who are currently plying their trade in IPL and will then go for the T20 WC squad followed by the Ashes which form four hard months.
Senior English players getting reluctant about Ashes 2021-22
"The prospect of England fielding a significantly under-strength squad in the Ashes would appear to have grown following talks between the team and officials at the ECB. As a result, they are considering their options. One of those options is understood to be the entire team – including coaching and support staff – taking a collective decision to boycott the tour," ESPNcricinfo reported.
"While the players appear, in general, fairly sanguine about the prospect of a two-week quarantine for themselves, they are reluctant to put their families through it. And with some players away for the best part of four months (the IPL being followed by the T20 World Cup and the Ashes), they are understandably reluctant not to see their families for the entire period," the report added.
Follow us on Telegram