Reports of 'Lack of Planning' for India v England ODI dismissed by OCA
Updated - Jan 18, 2017 12:33 pm
55 Views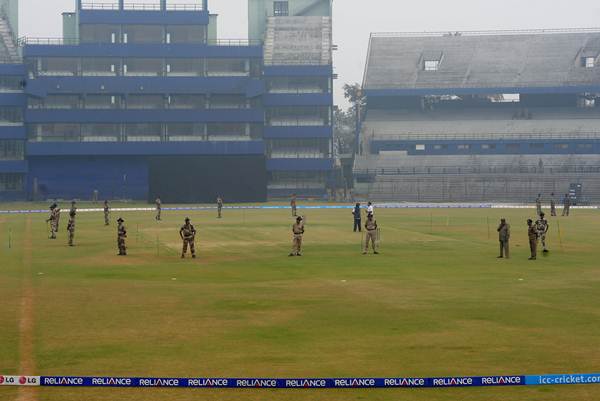 Follow us on Google News
With the state of matters for the England tour of India as well as the financial situations of all the cricket boards affiliated to the Board of Control for Cricket in India (BCCI) in dire straits, there has been a new controversy brewing from the Odisha Cricket Board. This comes a day or two before the second ODI between India and England to be played in Cuttack.
Previously, reports from Mr. Asirbad Behra, the former secretary of the Odisha Cricket Association had gone on to state that the players had been scheduled to arrive in Cuttack a day before the match due to the unavailability of the rooms. The rooms at the hotel that were meant for the players had all been booked till Wednesday, therefore, it was agreed upon that the players would indeed check in only on the 18th of January.
"Due to unavailability of hotel accommodation for the players, it was decided much in advance that the players would arrive here just a day before the match and BCCI were aware of it ever since itinerary was fixed," Behera said to PTI.
These reports have also taken a heavy toll on the players, especially those from the away team given the fact that their preparations had to begin in the outset of the first ODI that took place in Pune. Both sides certainly have not had the opportunity to acclimatize themselves to conditions in Cuttack.
This could prove to be a costly decision as far as England is concerned. Not only does their record in India speak of extremely poor recent performances, but also they are trailing 1-0 in the three-match ODI series, something that makes this a must-win for Eoin Morgan and his band of merry men.
Follow us on Telegram