Reports: Pandora Papers reveal offshore links of IPL franchises Rajasthan Royals, Punjab Kings
Both franchises were founded with investment from offshore entities, Pandora Papers reveal.
Updated - Oct 6, 2021 4:52 pm
10.6K Views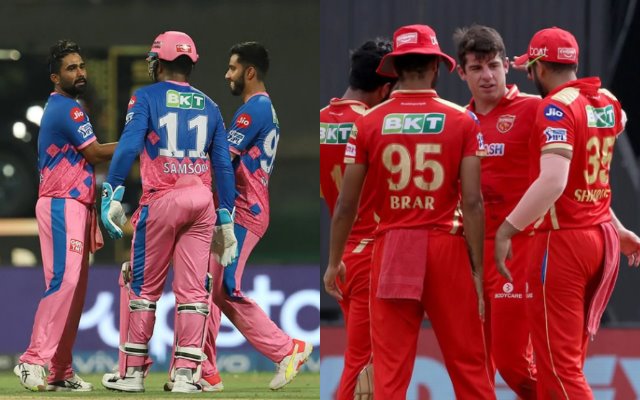 Follow us on Google News
Pandora Papers, which are millions of leaked files from corporate entities across the globe that had set up offshore companies and trusts for the purpose of tax evasion, has now got an IPL connection as franchise Rajasthan Royals and Punjab Kings have come under the scanner.
A CNBC report confirms that Gaurav Burman of Dabur's Burman family and husband of Lalit Modi's step-daughter, "routed funds from a British Virgin Island entity to a Mauritian company", which happens to be a holding company of KPH Dream Cricket Private Ltd (owner of Punjab Kings).
"Everything to do with KPH Kings XI was thoroughly investigated by the BCCI and the Enforcement Directorate. The BCCI had actually terminated our franchise. We went to court and won that case. Our franchise was restored," Burman, who denied any wrongdoing, was quoted as saying by the Indian Express.
The expose conducted by the International Consortium of Investigative Journalists (ICIJ) that features journalists from BBC and The Guardian further reveals that Suresh Chellaram, a Nigerian entrepreneur and the husband of Lalit Modi's sister-in-law, also directed "funds through a British Virgin Island entity that enjoys a 44.15 per cent stake in Mauritian company" in the name of EM Sporting Holdings, which is a holding company of Royal Multisport Private Ltd (owners of Rajasthan Royals).
This is not the first revelation in the Pandora Paper row involving anyone from the Indian cricket circuit as legendary cricketer Sachin Tendulkar has been found to be an owner of an offshore entity in the British Virgin Island, which was liquidated in 2016.
However, as per the ICIJ report, it is learned that Tendulkar's legal representative has claimed his investment as legitimate. "Tendulkar's attorney said the cricket player's investment is legitimate and has been declared to tax authorities. Shakira's attorney said the singer declared her companies, which the attorney said do not provide tax advantages. Schiffer's representatives said the supermodel correctly pays her taxes in the UK, where she lives," the ICIJ noted.
The Pandora Papers investigation is ongoing but shows how the elite and rich have set up complex structures in tax havens to avoid their tax liabilities. The prominent names exposed thus far include the presidents of Ukraine, Kenya and Ecuador; former British Prime Minister Tony Blair; the prime minister of the Czech Republic; King Abdullah II, the King of Jordan; pop star Shakira and Indian billionaire Anil Ambani.
Follow us on Telegram