Reports: Sourav Ganguly front runner to be the next BCCI President
The 46-year-old has been the President of CAB for four years now.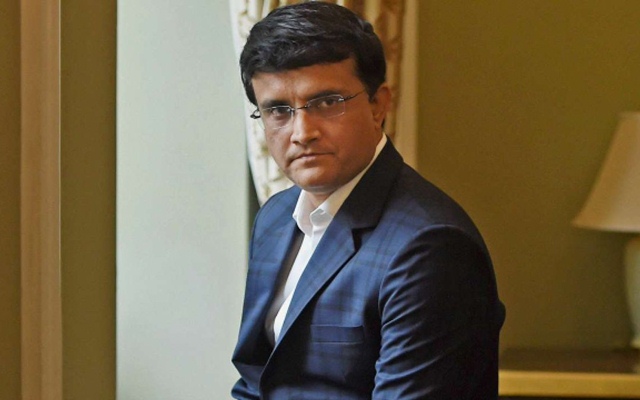 Follow us on Telegram
Over the last few years, we've seen retired cricketers take up different roles around the game. Sachin Tendulkar and Rahul Dravid chose to become coaches and mentors. The likes of Virender Sehwag, VVS Laxman and Ashish Nehra doubled that up with commentary. Sourav Ganguly took up an administrative role and has done a wonderful job as CAB (Cricket Association of Bengal) President.
Now if reports are to be believed, Ganguly is in line to be the next BCCI President. While the Supreme Court approved of some of the Justice Lodha recommendations, they even upheld quite a few. This increased the possibility that Ganguly might as well apply for the post even though he's already been heading the CAB for the third time.
Eligible and ticks most of the boxes
Dada would prove to be a perfect candidate for the post as BCCI looks for an image makeover. Currently, the board presidentship is held by CK Khanna who is the acting president. Recently, the Supreme Court welcomed Lodha committee's recommendation barring politicians or government servants from holding office.
Ganguly has been the President of CAB for four years now. Hence, if elected, he will be eligible to serve only two years because he will complete a cumulative period of six years. "He is definitely eligible and ticks most of the boxes," a BCCI member was quoted as saying by the Indian Express.
Cricketers can make good administrators
The report also mentioned that Ganguly would take over only in case no one assumes the role. Currently, the former Indian skipper is commentating in the ongoing England vs India Test series. While there have been no comments from him as of now, Ganguly had earlier spoken about how cricketers could be good administrators in an interview.
"Players can be good administrators but it depends on how much time they put in. What you are ready to put in as an administrator is also important. I think non-players can also be very good and I think it should be a balance of both. They both have a place in the system, and that's important," he was quoted as saying by the Hindu.
Follow us on Google News