Rishabh Pant: The enigma of talent that hasn't exploded yet
Pant looks set for a long stint on the sidelines but this might just be the best thing for him at this moment of time in his career.
Get every cricket updates! Follow us on
India is a country which has cricketing talent in abundance, but there is always excitement around anyone donning the national colours and when you come in on the back of some stellar performances in the biggest T20 league, there is a sense of guarantee to your big match abilities. Life's has been quite a ride for the 22-year-old southpaw from Delhi, who has seen the ups and downs all in his short career at the international circuit.
Rishabh Pant caught the eye of the cricketing world in the cash-rich Indian Premier League. Pant got the cricketing world talking with the ease at which he sent some of the world's premier fast bowlers back into the stands. Pant has always played in that fashion, right from the day you saw him he has always been that player who takes that extra risk in search of that extra reward. There are always doubts regarding your abilities when you play in that fashion because it's not every day you come out successful playing that way and Rishabh Pant has found his way under that scanner.
Rishabh Pant was named as the second keeper as a backup for Dinesh Karthik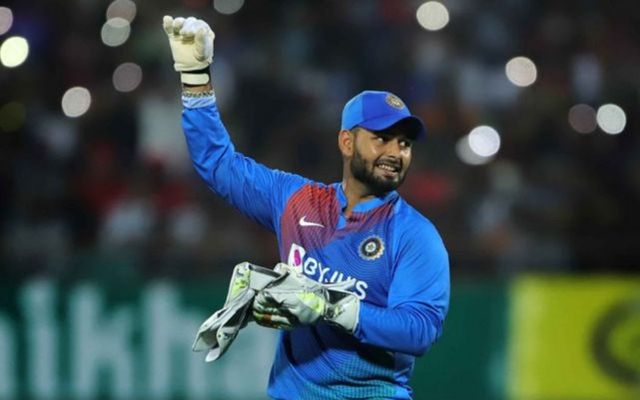 To everyone's surprise, Rishabh Pant got his maiden India call-up in the longest format of the game in the tour of England last year. Pant was named as the second keeper in the squad as a backup for Dinesh Karthik after Wriddhiman Saha was injured. Pant got his opportunity to make a debut and smoked Adil Rashid straight back over his head in his first-ever ball for India. Further justifies how he believes in his instincts to take over his game even in the toughest of situations.
In a losing cause, Rishabh scored a fantastic hundred in the final game of the Test series against England announcing the arrival of this cheeky 22-year-old in fine fashion. He followed it up with a 150 against an Australia in Australia against a bowling attack that consisted the likes of Starc, Hazelwood and Pat Cummins.
This is no mean feat, over the years India has struggled to get runs from their wicketkeeper in away test matches and Rishabh Pant not only found a way to score runs he did it with conviction. He did fall to the bait of Nathan Lyon quite a few times in that series but never did he think of curbing his natural instincts and never shied away from the big hits.
Scoring hundreds in Australia and England has probably been the biggest challenges for Indian batsman over the years and to do both of it in your first year in International cricket speaks volumes about your abilities and justifies why there is a lot of talk about the special talent this pocket dynamite carries.
It will be an uphill task for Rishabh Pant to fill MS Dhoni's shoes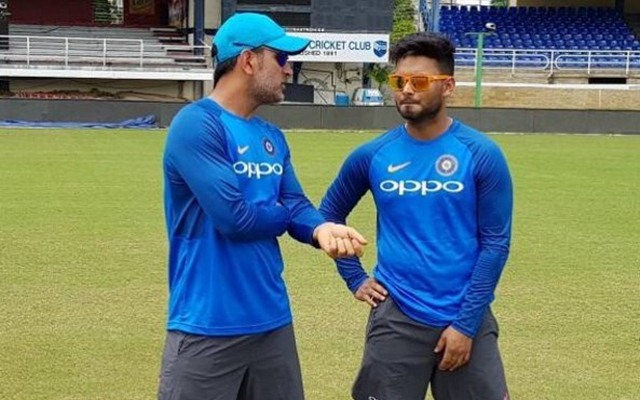 The 15-man squad for the World Cup was announced and there was quite a bit of unrest in the exclusion of Rishabh Pant but he was soon drafted in due to injury of Vijay Shankar and from playing domestic cricket back at home, Rishabh Pant suddenly batting at No. 4 for India in the biggest stage of them all. It is not easy it is not supposed to be and despite the glimpses that the southpaw kept showing throughout the tournament, there were no innings of substance that helped catch the trust of the fans.
After Dhoni decided to take a break from international cricket, Pant was assigned the keeping duties. Chants of MS Dhoni every time you fumble the ball can be a bit hard on you especially when your a young lad trying to find your feet in the international arena. He hasn't played shots that would justify his selection and got out for cheap scores but young Pant must realize everyone goes through bad patches and must be happy that this has come to him so early in his career.
There are two sections that rule the internet 'Persist with Rishabh Pant' and  'Move on from Rishabh Pant' and with every signature hoik, he plays on match day the latter section tears the internet apart. After being touted to be given a long haul as the primary wicketkeeper, Rishabh seems to have fallen behind in the pecking order to Kl Rahul after the Karnataka batsman was praised by the skipper Virat Kohli for adding more balance to the side when he wears the wicket keeping gloves.
Rishabh looks set for a long stint on the sidelines but this might just be the best thing for him at this moment of time in his career. Away from the spotlight, from the watchful eyes might just be the time he needs to get the mindset and his mental strength on point.
A good IPL 2020 could turn the tables in favour of Pant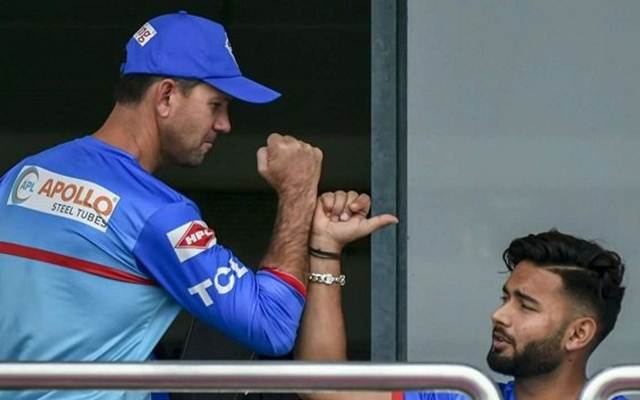 It might be a good thing for BCCI consider allowing him to play first-class cricket and get some runs under his belt away from the expectations of the cricketing world. He just needs that one innings because this young Delhi lad is too good a talent to be on the sidelines for too long.
A good IPL and he will put back doubts in Virat Kohli's minds again for a place in the Playing XI and maybe that might just be the platform where he comes back to his very best and expresses himself once again.
The same voices that rooted for his inclusion in the squad are now rooting against him now but don't count this determined southpaw to prove them all wrong and come into his own because on his day he can turn games on his head and the best of the bowlers can be set for a leather hunt and before you know it he will be back earning the trust of his skipper.
There is more than just the hoik over midwicket and backflips to this batsman and Pant will soon be back amongst the runs and the Indian captain might have to be wary of missing a talent of his calibre on the sidelines in a crucial run chase in the World  T20. The young lad is certainly not finished.