Rodley Cricket Club breaks record for most number of overs bowled in a day
Rodley Cricket Club- double Guinness World Record Holder
Updated - Aug 15, 2017 3:14 pm
325 Views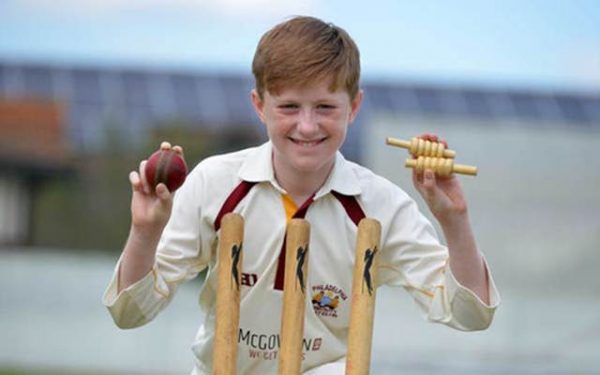 Follow us on Telegram
The Rodley Cricket Club in Leeds have recently set the records for the most number of overs bowled in a single day. The players batted and bowled through the night in their attempt to bowl 2,000 overs in 24 hours. Their aim was set to end at 1800 BST, but Alex Riddle mentioned that the club created a new record of bowling more than 2,500 overs by 1130 BST.
According to Riddle, their team already bowled the 2000th over by 6.50. The ambition of the move to create the record was raise to raise funds for Rodley's Junior Cricket Teams and the event was filmed and logged by the official umpires which would now require verification from Guiness World Record officials.
"We bowled like maniacs overnight and we beat 2,000. I bowled the 2,000th over at 06:50 and then went to sleep on the sofa for an hour and a half. I'm really, really pleased but really, really tired." claimed Alex Riddle, according to BBC, who played on and off for over 11 hours. "We love a challenge. After smashing last year's amazing world record we thought: 'How can we top that this year?' The answer was obvious – go bigger and better!" continued Riddle.
Rodley Cricket Club- double Guinness World Record Holder
"Until three years ago we had no clubhouse, 30 players and no junior teams. Now we're proud to have a cracking clubhouse, three senior teams and five junior sides with over 80 kids playing cricket regularly." said Mr Riddle.  Other players put in straight eight-hour stints.
This will not be the first occasion when the team would enter into the books of Guinness World Record. Earlier last year, the club went to successfully bowl the most number overs in eight hours, with the result being a whopping 734 overs. The Chairman of Bradford and District League Club, was elatedly stated,"It's amazing that we could be double Guinness World Record holders."
Follow us on Google News