S Sreesanth all set for a Bollywood debut in Pooja Bhatt's Cabaret
Updated - Nov 24, 2014 5:05 am
34 Views
S Sreesanth all set for a Bollywood Movie debut in Pooja Bhatt's Cabaret:
S Sreesanth, who was held guilty in the IPL spot fixing scandal and was later banned for life to play cricket, is all set to start a second innings of his life. This Tainted Indian pacer will soon be seen acting in a bollywood movie.
According to reports, he will be making his Bollywood debut in Pooja Bhatt's next production and the filmmaker says the decision to cast him was quick and instinctive. The film has been titled as 'Cabaret' where Sreesanth will play the role of a  Malayali dancer and will be seeing mentoring Richa Chadda, the leading lady. The film, which is co-produced by T-series and will be directed by a debutane director, Kaustav Narayan, will go on the floors in January 2015.
Meanwhile the filmmaker, Pooja bhatt recently said, "I met Sreesanth a day before his birthday
earlier this month at his home. I knew that he would be able to play the role of a Malayali guy, who mentors a dancer. Initially we had thought of casting someone who is older but when I saw Shree, I felt he is the perfect one for the role. The character is very close to his persona. I have asked him to retain his Malayali accent. Sreesanth is a natural performer, he is camera friendly and I have a gut feeling that the film will do him good.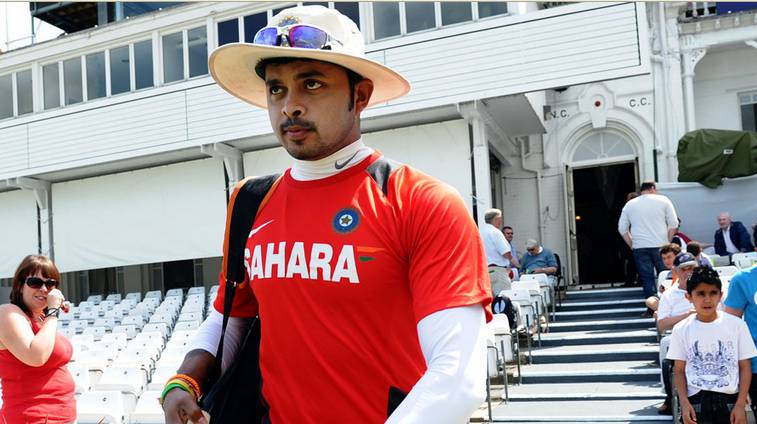 Follow us on Telegram
The 31 years old former Indian pacer, has displayed his dancing skills earlier in the dancing reality show, Jhalak Dikhla Jaa.The 42-year-old filmmaker said that with the film, Sreesanth, who is banned for life by the BCCI for his alleged involvement in spot-fixing in IPL, will be able to start another career and meet his personal needs. It will even help Shree to get out from the hard times of life.
"I have met him before but I must say that he is a different man today. He has gone through so much in his life. He has tasted the peak of success and then he went to hell and back.But there is still a lot of fire in him. I think he wants to prove to people, who have written him off," Pooja said. Its indeed very true. From the moment of glory of taking the last catch of 2007 T20 World Cup to the moment of fury when he, along with Ajit Chandila and Ankit Chavan resembled the black face of cricket in the IPL spot fixing scandal last year.
Follow us on Google News