S Sreesanth ready to take BCCI to court if needed
Updated - Feb 17, 2017 3:58 pm
43 Views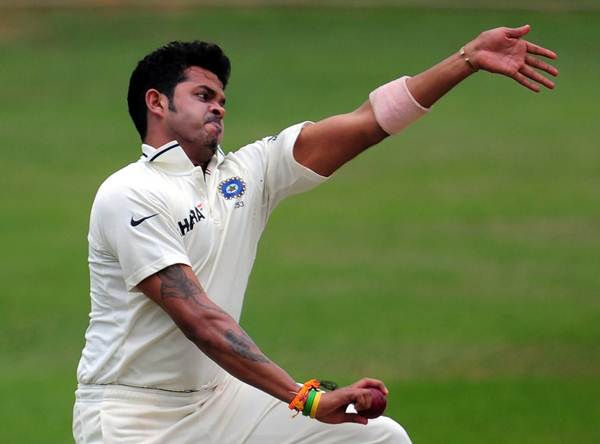 S Sreesanth was cleared of all the charges by the Delhi trial court in 2015 due to lack of evidence. And since then has been trying to get back to playing cricket. He has been pressed with a life ban by the Board of Control of Cricket in India (BCCI). His associate in Scotland had invited him over in Scotland to play for the club Glenrothes.
For the same, he has been trying to get the No Objection Certificate but has been denied time and again by the BCCI as they stay firm on their decision of keeping him off the cricket field. Ajit Chandila and Ankit Chavan were also banned by the BCCI In 2013.
While the Indian speedster is trying to get the NOC, he has joined up with his associate in Scotland and has decided to bring young players from Scotland in India. And he will share his experience with them.
He said, "I want to bring a couple of young Scottish players to my homeland Kerala and give them a taste of cricket," said Sreesanth. "This will enable them to understand why this game is a religion in this country. I have discussed this project with my associate (Eddie Gibbs) in Scotland and I am committed to it."
He even added that he had seen the Scottish players in the World Cup in New Zealand and was impressed by their talent and the love for the game. He said, "I have seen the Scottish players in the World Cup in New Zealand and I am impressed with their talent, spirit and dedication."
Coming back to his ban, Sreesanth is even ready to take BCCI to the Court of Arbitration for Sports (CAS). His associate Eddie Gibbs said that they are holding talks with specialist sports lawyers.
Gibbs said: "Sreesanth has also kept his legal options open for dragging the BCCI/ICC to the Court of Arbitration for Sports (CAS). We are in talks with the sports specialist lawyers Harper Macleod LLP."
[interaction id="58a6cd703d7ca9a841f32020″]