SA vs IND: Umpires face heat after their controversial decision in the second ODI
The decision of the umpires left everyone bewildered as many were angry.
Get every cricket updates! Follow us on
India thrashed South Africa by nine wickets in the second ODI. The Indian bowlers were outstanding on the day. They did not let the Protea batters get away easily. The wrist spinners of India impressed once again. They left South African batters bamboozled with their trickery. It was hard for them to get away with it.
South African batting was bundled out for just 118 in 30 odd overs. An Indian win was now imminent as South Africa needed a miracle to win from here on. India got off to a fantastic start as Rohit Sharma and Shikhar Dhawan showed fluency. However, the former was sent packing and the in-form Indian captain came in to bat.
It was an easy route from there on as the Indian batters were not troubled by the bowlers. However, they were left fuming by the decision the umpires took. India needed two runs to win. Kohli and Dhawan were batting when India was cruising at 117 for 1 in 18 overs. The umpires under these circumstances took a lunch break.
The curious decision
The decision of the umpires left everyone bewildered as many were angry. Virat Kohli was furious with it and so was the South African captain Markram. Many experts questioned the decision taken by the umpires. Aleem Dar and Adrian Holdstock along with match referee Andy Pycroft took a harsh decision. They went with the very old rule book of International Cricket Council.
Everybody was left confused as the legendary fast bowler Michael Holding termed it as 'Ridiculous'. The umpires had already extended the lunch break by three overs when India were 93 for 1. India could have won the game in the next five minutes, instead had to wait for the whole of the lunch break for the win.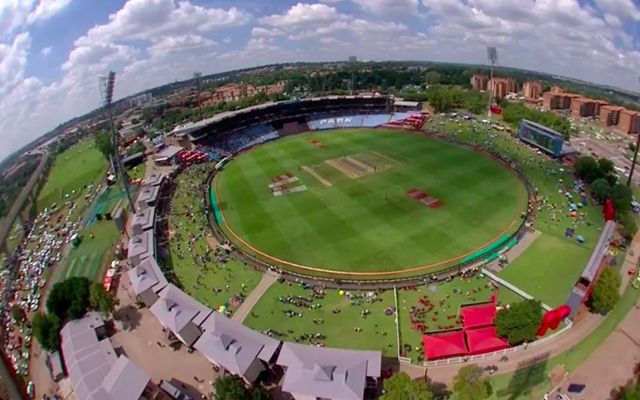 Virender Sehwag also made fun of the decision over Twitter. He wrote, "Umpires treating Indian batsmen like PSU Bank treat customers. Lunch ke baad aana," Many have thrashed the ICC for their old school rules and are demanding a change in the same.
Umpires treating Indian batsmen like PSU Bank treat customers. Lunch ke baad aana #INDvSA

— Virender Sehwag (@virendersehwag) February 4, 2018