Sachin Tendulkar pays an emotional tribute to guru Ramakant Achrekar
Achrekar breath his last in Mumbai on January 2 at the age of 86.
Updated - Jan 3, 2019 10:06 am
318 Views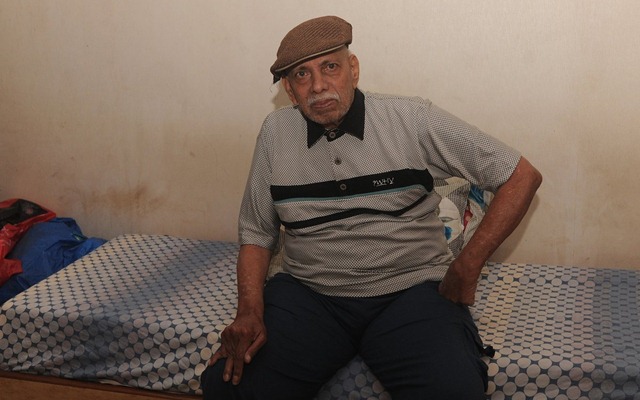 The new year has started on a sad and heartbreaking note for legendary Indian batsman Sachin Tendulkar. The former cricketer lost his childhood coach and guru Ramakant Achrekar on Wednesday (January 2). Achrekar died at 86 at his residence on Wednesday and his last rites will be performed on Thursday morning.
The coach from Mumbai gave India a host of stars but there is little denying that Tendulkar is his most famous disciple. Sachin is the most decorated batsman in the history of international cricket. The right-hander trained under him from the start of his professional career and while he was a student at Sharadashram Vidyamandir, Mumbai. When the stalwart was young, Achrekar would make Sachin practice for hours in the nets and take him around the maidans to play matches.
If he was exhausted, Achrekar would famously put a one-Rupee-coin on the top of the stumps, and the bowler who dismissed Tendulkar would get the coin. If the batsman passed the whole session without getting dismissed, the coach would give him the coin. Tendulkar once revealed he managed to win 13 coins from his teacher.
Tendulkar's tribute:
Tendulkar, meanwhile, paid a glowing and emotional tribute to his beloved teacher. He once again reiterated Achrekar's immense contribution in his career, saying that 'he built the foundation that I stand on'.
"Cricket in heaven will be enriched with the presence of (Ramakant) Achrekar sir," said Tendulkar as quoted by IndiaToday. "Like many of his students, I learnt my ABCD of cricket under Sir's guidance. His contribution to my life cannot be captured in words. He built the foundation that I stand on," he added.
Achrekar had founded the famous Kamath Memorial Cricket Club at Shivaji Park in Dadar. At Shivaji Park, he helped youngster develop their games. His journey on the planet came to an end when he had a paralytic attack in the late 1990s.
In recognition of his contribution as coach, Ramakant Achrekar was honoured with the Dronacharya Award in 1990. Later in 2010, he was also awarded the Padma Shri.