Sachin Tendulkar refuses to accept Doctorate degree from Jadavpur University
Back in 2011 too, Sachin denied a similar award when he didn't accept the honorary D. Sc.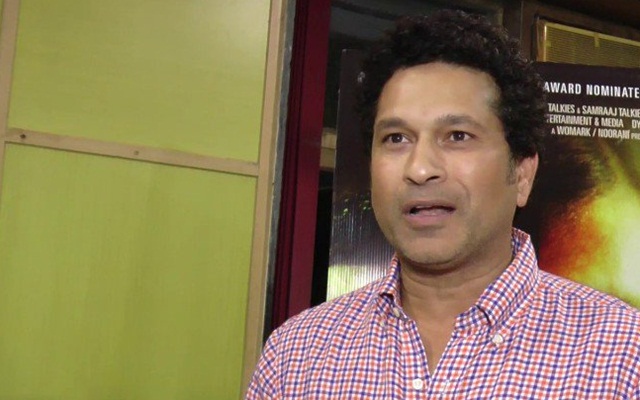 Sachin Tendulkar was going to be bestowed the honorary Doctorate of Literature by the Jadavpur University in West Bengal. However, the legendary cricketer has declined the offer citing ethical reasons. While the University authorities were keen on honoring the master cricketer, Tendulkar felt that it would be quite unfair to accept since he hadn't earned it.
This isn't the first time that the Master Blaster has refused to accept such an offer. Back in 2011, Sachin denied a similar award when he didn't accept the honorary D. Sc. He politely rejected the honour announced by the Rajiv Gandhi University of Health Sciences (RGUHS).
Sachin explained why he will not accept the honour
The 45-year-old conveyed the same to the management of the Jadavpur University through an email. The Vice-Chancellor stated that the Governor had been informed about the recent development. Iconic Indian boxer Mary Kom will now receive the honor.
"We had decided to confer the honorary D. Lit to Mr Sachin Tendulkar. We approached him but recently he has sent us a mail mentioning that he will not be able to accept the honor citing Nitigoto (ethical) reasons." said Suranjan Das, VC Jadavpur University as quoted by HT.
Sachin had even refused a similar honour from Oxford
The Bharat Ratna had even refused to accept a similar honour from the Oxford University and thus other decisions are quite in line with the morals he likes to maintain.
"He mentioned that he don't accept such honor from any university. Sachin even refused to accept a similar honor from Oxford University. He actually meant that since he hasn't earned it, it would not be right for him to accept the D. Lit," added Das.
They have thus decided to give it to the greatest Indian boxer MC Mary Kom. Mary Kom has made India proud on several occasions in the past, with little support from the authorities, infrastructure and public interest, she won as many as five World Championships and has an Olympic Bronze, along with gold medals in Asian Games as well as Commonwealth Games.