Sachin's Rajya Sabha nomination questioned
Updated - Aug 7, 2014 1:39 pm
35 Views
Sachin Tendulkar is the guy who has always been the pride for the entire nation and his fans were not just civilians. The political and governing class of India also took pride and his achievements were lauded in the Parliament as well. No wonder as soon as Sachin announced his retirement he was soon enough nominated and elected as a Member of Parliament via Rajya Sabha. But, now that he is a MP for over a year he has been questioned for his absenteeism and his nomination too is questioned.
The batting mastero who was expected and was quoted as well saying he would try and attend as many sessions as possible. Represent not only cricket but all other sports in India and try to work towards betterment. All those hopes and claims have been quashed till now.
In the past year Sachin attended only 3 percent of the total sessions of the Upper house of the Parliament and never actually participated in any discussion or debate. This issue is coming up now as it is noticed that he has not attended a single day of Parliamentary operations this year.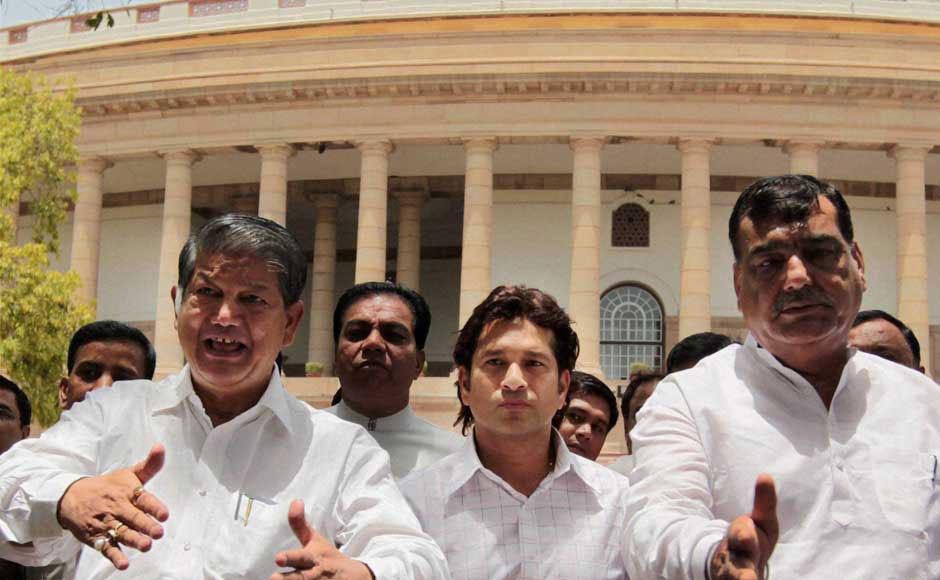 Follow us on Telegram
The seat he was allotted was on his word that he would be present as much as possible says Congress leader and MP Rajeev Shukla. As congress was in government when Sachin's nomination and later selection occurred.
Acting legend Rekha who was a companion to Tendulkar has also been missing since then.
All the MP's have come out and strongly criticized them for non performance and also questioning their nomination. This is to an extent fact and post retirement Sachin was expected to dedicate more time to his Parliamentary duties but, has been busy with family and endorsements at the same time.
No response on the remarks has been given from his side, his stand and the reason for the huge absence would be unclear till then.
Follow us on Google News