Saleem Malik offered me bribe of $200,000: Shane Warne
Warne has made quite a few revelations in his latest autobiography.
Updated - Oct 11, 2018 10:29 pm
4.1K Views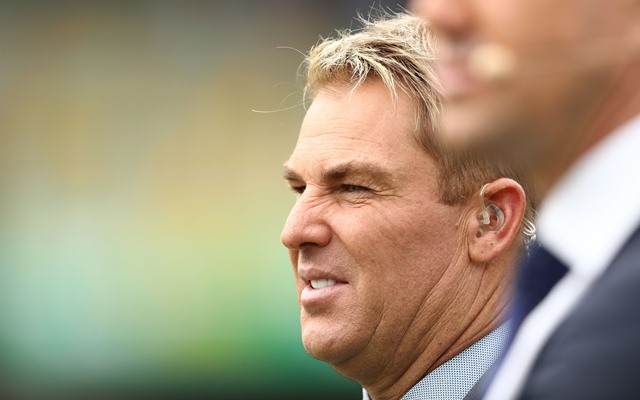 Years after his retirement from international cricket, Australian spin wizard Shane Warne is on a roll. The 49-year-old recently stole the headlines by making interesting revelations in his autobiography 'No Spin' which is released this month. The former cricketer is busy with promotions and in between, he is found making all sorts of claims, some old while others new.
In an interview, the most successful leg-spinner said a former Pakistani player offered him a bribe of 200,000 US dollars and the latter is none but Saleem Malik, a former captain.
The crisis had unfolded in 1995
There was nothing new in this revelation though as the controversy has been in the public space since the mid-1990s. The crisis had unfolded in 1995 when Warne, along with his former colleague Mark Waugh and supported by another former Australian off-spinner Tim May claimed that they had been offered bribes by Malik to lose games during Australia's tour of Pakistan in 1994.
According to a report in The Guardian published in 1998, the duo was fined by the Australian Cricket Board (ACB then) around then after it became evident that the duo had been paid by an Indian bookie for providing basic cricketing information during a previous tour of Sri Lanka. The revelation had only come after years.
The then chief executive of the Australian board, Malcolm Speed, however, defended Warne and Waugh saying they were not involved in match-rigging episodes that rocked modern cricket have been the subject of judicial inquiry in Pakistan.
"Saleem Malik offered me 200,000 US dollars. He said it will be in my room in half-an-hour if I bowl wide of the off-stump and the match was a draw. That's the bottom line of what he asked," Warne was quoted as saying during his latest revelations.
Warne also made remarks of the on-field episodes like when there was a mutiny brewing in the Australian team after their the then coach John Buchanan had raised questions over the players' commitment after they lost a close game to England at Edgbaston in the 2005 Ashes.