Sanath Jayasuriya recovering well under Indian physios post knee injury
Sanath Jayasuriya was operated at the Avenue Hospital in Melbourne.
Updated - Jan 24, 2018 5:41 pm
444 Views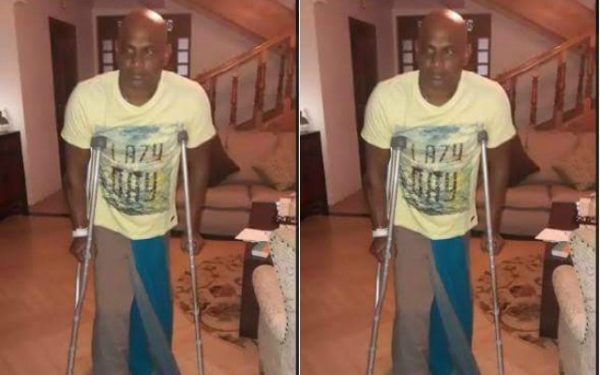 Former Sri Lankan skipper and Chief Selector Sanath Jayasuriya is reportedly recovering well after his knee surgery. About a month ago, the pictures had surfaced the media that had Jayasuriya walking with the help of crutches. The fans came in pouring with the 'get well soon' messages for him soon after the pictures went viral.
Soon, the confirmations rolled out about the former Sri Lankan cricketer undergoing a knee surgery in Australia. Sanath Jayasuriya was operated at the Avenue Hospital in Melbourne. After a successful surgery, Jayasuriya is now staying with his friends in the city. There are Indians, Sri Lankans, and Pakistanis helping him recover from the knee operations.
Recently, Fasser Vasih, a close friend of Jayasuriya gave updates about his conditions. Faseer and Jayasuriya were the students of the same school, Sr. Servatius' College in Matara, Sri Lanka. Fasser noted that there are Indian, Sri Lankan, and Australian physios working closely with Jayasuriya at different times. There are two Indian physios, one of them being a very qualified lady.
"He is doing fine here. Post surgery he is being treated by few Australian, Sri Lankan (Prasanna) and Indian physios at different time. One of the two Indian physios is a qualified lady," quoted Jayasuriya's close friend Faseer Vasih as per the quotes in Pakobserver.net.
Clutches to be taken away sometime soon
Meanwhile, the doctors have also given updates on Sanath Jayasuriya. One of the doctors reaffirmed that the surgery was a successful one. The doctors expect the former cricketer to be walking fine again without the use of the crutches. It will take him 3 weeks to get rid of the crutches post the surgery. He will be fully fit for all activities in about four months after the surgery.
"Surgery went well. Hopefully he will be off crutches by 3 weeks post surgery. I expect full activity by 4 months," quoted Dr. David Young.
The reports further suggested that Sanath is expected to be back to his homeland some time next month. He is scheduled to return to Sri Lanka in February or early March.
Catch more developments on this and top leading cricket news on CricTracker.