Sanjay Manjrekar replies back to Kieron Pollard's tweets
The commentator said that he could be critical but never insulting.
Updated - Apr 15, 2017 2:39 pm
21.3K Views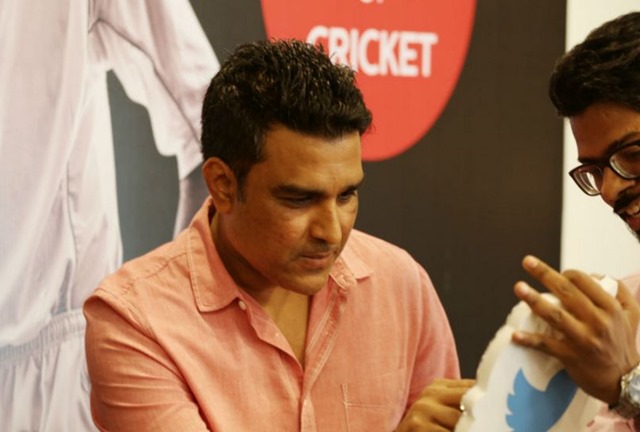 Follow us on Google News
The 10th season of the Indian Premier League is well underway and the first controversy in the tournament arose when commentator Sanjay Manjerekar reportedly called West Indian all-rounder Keiron Pollard "brainless" in a match against the Kolkata Knight Riders. The Knight Riders batted first and put up a total of 178 on the board only to be chased down by the Mumbai Indians in the last ball of the match.
But Sanjay Manjerekar who has been commentating for many years reportedly called the Caribbean "brainless" as the Mumbai Indians kept losing wickets at regular intervals. While doing commentary in the innings, Manjrekar said that "Pollard doesn't really have the brains to play early in the innings."
The comment quite naturally did not go down well with the big West Indian who took it to Twitter to thrash the commentator. The big-hitting batsman expressed his thoughts on Twitter saying that the commentator gets paid to talk and no good words can come out of his mouth. He further stated in another tweet directed to the former Indian batsman that why one needs to think before they speak.
Do you know how I get big so.. about BRAINLESS.. words are very powerful .. once it leaves u can't take it back.. sins of parents fall on…

— Kieron Pollard (@KieronPollard55) April 9, 2017
After all this drama, the whole cricketing universe was waiting to see how Sanjay Manjerekar replies to Pollard's tweets. Finally, the 51-year-old came up with a reply stating that he said, "does he have the range?". He also said in his tweet that calling some "brainless" is not his style of commentating and he knows his limits. Manjerekar also pointed out in his defence that he did not mean to be insulting but critical.
Manjerekar quoted "Said " Does he have the range? " Using terms like 'no brains' or 'brainless', not my style. I can be critical but never insulting."
He added, "I would also encourage all those reacting to the Pollard issue to hear the footage & not just take my word for it."
Said " Does he have the range? " Using terms like 'no brains' or 'brainless' not my style. I can be critical but never insulting.

— Sanjay Manjrekar (@sanjaymanjrekar) April 15, 2017
I would also encourage all those reacting to the Pollard issue to hear the footage & not just take my word for it.

— Sanjay Manjrekar (@sanjaymanjrekar) April 15, 2017
Follow us on Telegram