Sanjay Manjrekar backs Deepak Chahar as India's third pacer in ODIs
Sanjay Manjrekar extends his support to Deepak Chahar in place of Navdeep Saini in ODIs.
Updated - Nov 29, 2020 4:58 pm
1.8K Views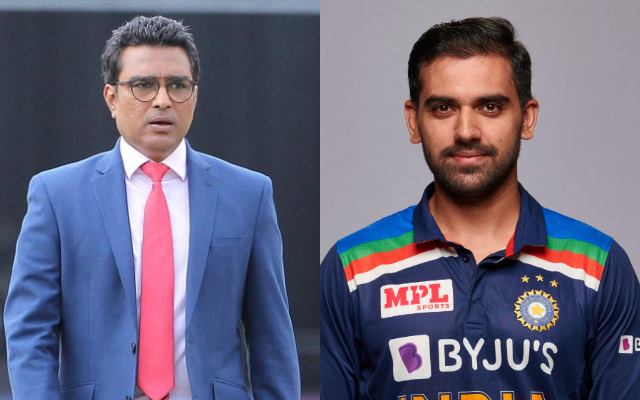 Not very long, Team India's present bowling lineup was seen by many as the strongest in the history of Indian cricket. However, the tour of New Zealand earlier this year and the ongoing tour of Australia have suggested otherwise. India's bowlers turned out to be big disappointment during the ODI and Test series in New Zealand and the story has not changed much in Australia so far.
In the first two ODIs of the series so far, Australia have piled up 374 for 6 and 389 for 4. Jasprit Bumrah, who had failed to pick up a single wicket during the New Zealand ODIs, has been one of the biggest disappointments. In the two ODIs against Australia so far, he has conceded 73 and 79 runs while picking up one wicket in each game.
The likes of Navdeep Saini, Yuzvendra Chahal and Ravindra Jadeja have been poor too. Mohammed Shami had done well in the first ODI where he had picked up three wickets for 59 runs. However, he conceded 73 runs in just 9 overs in the second game and picked up just one wicket.
Sanjay Manjrekar backs Deepak Chahar
As India's bowlers struggle to make an impression in Australia, former India batsman Sanjay Manjrekar has backed Deepak Chahar to be the third pacer instead of Saini. One of the problems for India so far has been to get wickets early on. In both the ODIs, Australia's openers shared century-plus stands to lay the foundation for the big total.
And Manjrekar believes Chahar could make a difference by complimenting Shami and Bumrah just like Bhuvneshwar Kumar did. Bhuvneshwar is currently sidelined with an injury he had sustained in IPL 2020. Manjrekar spoke about Chahar while he was interacting with his followers on Twitter. One of the followers tweeted:
"Sixth consecutive defeat for India in international matches. India lacked a genuine swing bowler today. I think Deepak Chahar would have been an ideal choice on this wicket. Selectors need to bring him in ODIs as well."
In reply, Manjrekar wrote:
"Agree 100%. Deepak chahar to compliment Bumrah and Shami. Like Bhuvi used to. Can be wicket taker with the new ball."
Agree 100%. Deepak chahar to compliment Bumrah and Shami. Like Bhuvi used to. Can be wicket taker with the new ball. https://t.co/6OUCYBluLq

— Sanjay Manjrekar (@sanjaymanjrekar) November 28, 2020