Sarfraz Ahmed extends apology for his abusive racial remarks
"I wish to extend my sincere apologies to any person who may have taken offence from my expression of frustration," said Sarfraz.
Updated - Jan 23, 2019 9:29 pm
25.4K Views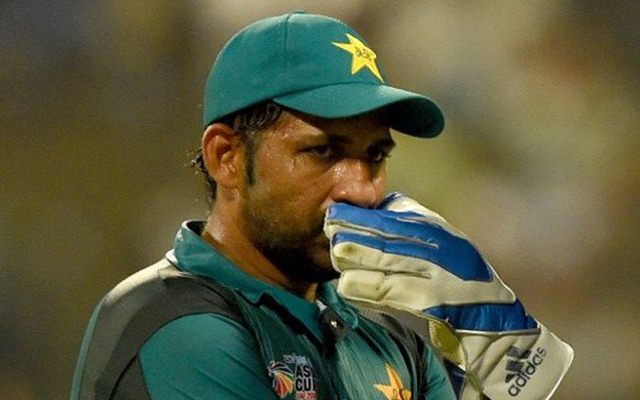 Pakistani skipper Sarfraz Ahmed has found himself in troubled waters for a remark that he made during the recently played ODI against South Africa. During the second ODI of the ongoing assignment, Sarfraz's remarks were caught on the stump microphone, and the video went viral on the social media. The incident perspired during the South African run chase when Andile Phehlukwayo was at the crease.
The Proteas all-rounder was riding his luck and hitting shots in the air, but only to see himself get lucky with each of them. No wonder why this frustrated the Pakistani skipper and the end result of it turned out to be an unfruitful one for him. Sarfraz Ahmed, in the rage of frustration, ended up making a racial slur at the batter and the stump mic caught it.
Sarfraz was heard addressing the all-rounder as 'kaale' which literally translates to 'black'. He exclaimed what did Andile's mother pray for, that has resulted in such fine luck for him in the match. While the players and the skipper did not realise how bad it sounded, the commentators certainly felt the heat of it.
Ramiz Raja was in the commentary box and his fellow commentator asked him to translate the same. Trying to avoid any kind of controversy, Ramiz dead-batted the question by claiming that it would be too big a sentence to translate.
Now, after the game, when the social media has been hurling harsh criticism at Sarfraz, the leader of the Pakistani side has extended an apology to all who might have felt offended by the remarks. He noted that he did not intend to hurt anyone, and it all came out in the heat of the moment.
Here is what Sarfraz Ahmed had to say in his defence:
"I wish to extend my sincere apologies to any person who may have taken offence from my expression of frustration which was unfortunately caught by the stump mic during yesterday's game against SA. My words were not directed towards anyone in particular and I certainly had no intention of upsetting anyone. I did not even mean for my words to be heard, understood or communicated to the opposing team or the cricket fans. I have in the past and will continue in future to appreciate the camaraderie of my fellow cricketers from across the globe and will always respect and honour them on and off the field," Sarfraz Ahmed posted on his social media handle in a series of three tweets.
1/2 – I wish to extend my sincere apologies to any person who may have taken offence from my expression of frustration which was unfortunately caught by the stump mic during yesterday's game against SA. My words were not directed towards anyone in particular and…

— Sarfaraz Ahmed (@SarfarazA_54) January 23, 2019
2/3 – I certainly had no intention of upsetting anyone. I did not even mean for my words to be heard, understood or communicated to the opposing team or the cricket fans. I have in the past and will continue in future to appreciate the camaraderie of my fellow cricketers from…

— Sarfaraz Ahmed (@SarfarazA_54) January 23, 2019
3/3 – …across the globe and will always respect and honour them on and off the field.

— Sarfaraz Ahmed (@SarfarazA_54) January 23, 2019