Sarfraz Nawaz faces interrogation from British Crime Agency regarding corruptions
The PCB needs to be investigated: Nawaz
Updated - Aug 20, 2017 6:11 pm
197 Views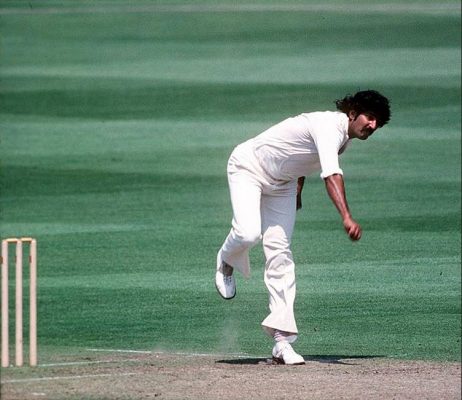 Follow us on Google News
Former Pakistan Test bowler has recently been interrogated by the National Crime Agency (NCA) in a two-hour long meeting in Britain to discuss alleged corruption in the Pakistan Super League which led to investigations against Sharjeel Khan, Khalid Latif and Nasir Jamshed who is currently evading Judiciary in United Kingdoms.
In the late 1990s, Justice Malik Qayyum was appointed as a one man investigation tribunal. The report from Qayyum was later made public in 2000 which resulted in fines up to Rs 3,00,000 against some of the stalwarts of Pakistan Cricket. Some of the players fined were Inzamam-ul-Haq, Mushtaq Ahmed, Wasim Akram and many others. Salim Malik and At-ur-Rehman were banned following the implementation of the tribunal report.
The PCB needs to be investigated: Nawaz
"I had contacted the crime agency last May, briefing them about corruption in Pakistan cricket. I have also told them that after having ignored the Justice Qayyum report, the PCB has employed so many tainted cricketers in their cricket academy and on various other key posts at very high salaries and that is a violation of the code of conduct that they themselves preach. Therefore, the PCB needs to be investigated," said Sarfraz Nawaz according to Dawn.
However, the report made by Justice Malik Qayyum was based on mere hearsay and contained inadequate evidence against some of the players even though they were slammed with hefty fines on their face. Qayyum himself in TV interviews had admitted that he fined the players for not coming out with the truth and not for match-fixing and that he was being influenced and under pressure during the investigation.
Sharjeel, Khalid Latif and Nasir Jamshed have still not been cleared by the PCB probe committee after being challenged by the players who continue to plead their innocence and maintain that that they have been wrongly accused.The NCA in Britain had also questioned opener Nasir Jamshed. Sarfraz said he is confident that something will come out of his meeting with the officers last Wednesday in London.
Follow us on Telegram