SC gives Srinivasan a go for ICC
Updated - Jun 13, 2014 12:42 pm
14 Views
The Supreme Court of India quashing the appeal by a non-recognized Cricket Association of Bihar (CAB). CAB had appealed to the Apex court to prevent N Srinivasan the ousted BCCI chief from moving in as International Cricket Council chief. But, a vacation bench of Justices JS Khehar and C Nagappan hearing the application said, "Though there are a few charges levied on him by the Justice Mudgal committee, the court cannot prevent him from contesting polls for the ICC top position.
Lawyer of the appellate senior advocate Ajit Kumar Sinha, requested the court to issue an order and restrict Srinivasan. He said it will create a conflict of interest and as he was sidelined by the SC as BCCI chief due to some serious allegations on him. There is no point in him fighting as he was already replaced as BCCI chief by interim BCCI-president Sunil Gavaskar.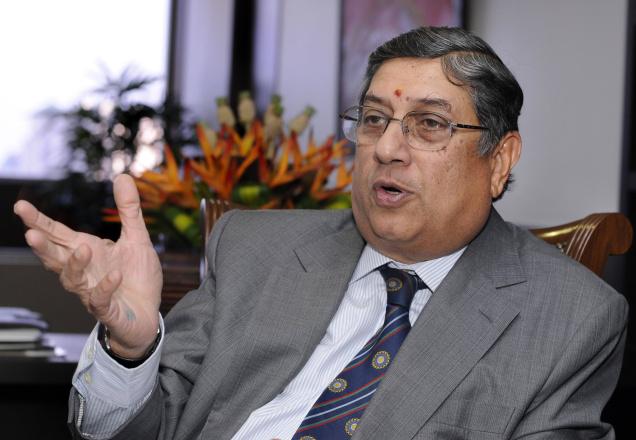 Follow us on Telegram
The bench did not look interested and said, "The order that court had released is clear and there is no conflict of interest involved." The probe is underway and Justice Mudagal and his committee are with full force probing the case. Till the case is completed, all the parties involved can only be accused and no order as such can be issued banning them from holding office. It was the reason why they had appointed an Interim chief and though moved aside not uprooted Mr. Srinivasan.
The CAB is not a full member of the BCCI and is an individual body, the hold that the Chennai bizman has over cricket administration in India and now paving way at the world stage might have hurt them. Individually or as an organization charges against the BCCI and its governing heads are yet to be proven.
Now that the plea is not entertained by the Apex Court N. Srinivasan can take another sigh of relief and prepare himself for the bigger role as ICC president. As the AGM International Cricket's governing body fast approaches. All eyes will be on Dubai, the ICC head quarters as to what is the final out-come and who takes the hot seat.
Follow us on Google News