SH*T News of the day: Sensational performer Taher Shah to sing a motivational song for RCB
Our SH*T news sources have managed to obtain the lyrics of the song.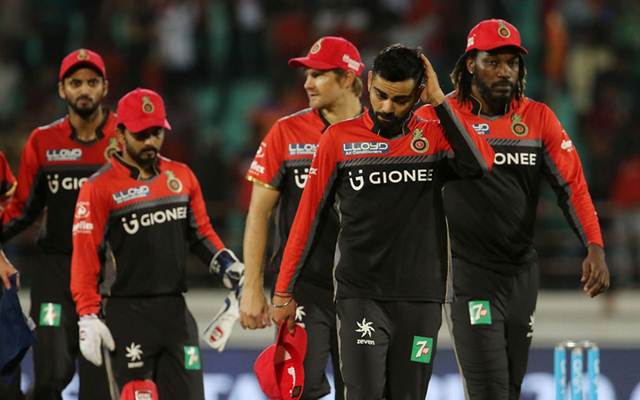 It has not been a great IPL season for the Royal Challengers Bangalore. Every game they have found new reasons to lose and they've been as lame as Hannah Baker's 13 reasons why. While the bowling lineup like every year has performed according to the expectations, it's been the batting that has been a huge let down for the Virat Kohli-led side.
Since the release of Baahubali 2, people have found out the mystery as to why Katappa killed Baahubali. However, the other mystery which continues to remain unsolved is RCB's poor batting. Shockingly, even Cricket South Africa have conceded that RCB have choked too early into the tournament.
Also, Dr Vijay Mallya's refusal to appear in the stadium and cheer for RCB to increase their motivation has hurt their prospects big time. In these difficult times, a well-known personality has offered his services from across the borders, winning hearts from both the nations.
You guessed it right, it's none other than Taher Shah, the online sensation who has offered to sing an anthem for RCB. His gesture has won him many fans in both the neighbouring countries. When SH*T News contacted Tahir he said, 'I feel we all are angels of mankind, and it's our duty to help the mankind soul'
Our SH*T news sources have managed to obtain the lyrics of the song. Here is the transcript:
Angel…
Kohli…
Angel
(x2)
[SUNG]
Kohli is like an angel
RCB's angel
Chris Gayle is like a rose
Mankind blush
Mallya you fraud
All applaud
Sell Kingfisher on discount
Mankind's Angel
Lonely Jadhav Like an angel
Like an angel
Your hitting is fine
True angel
Without Binny
Bottles live alone
As the heart beats
Without a soul
ABD in love
With choking always
Like Proteas
Love other angels
Angel angel
RCB's angels
La la la la…
La la la la…
Among the first ones to have heard the song, Sid Mallya revealed that this song has given him more thrills than Kingfisher beer. Moreover, Aman Ki Asha campaign has appointed Taher Shah as its new brand ambassador. It remains to be seen if the song is approved by the RCB management. We tried to contact RCB players but all of them were unreachable.
Stay tuned for more updates from SH*T News.
Disclaimer: All the characters, story, content is work of fiction and meant for entertainment purpose only.