Shahid Afridi hits back at Pakistani journalists
Updated - Mar 14, 2016 2:43 pm
66 Views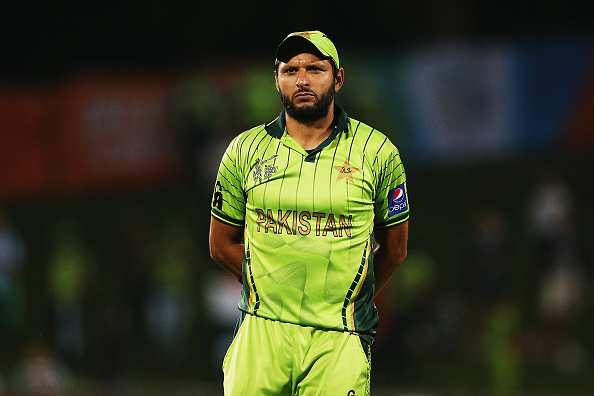 Shahid Afridi has been on the receiving end of criticism following his comments on the reception and hospitality received in India. While he has been joined by former Pakistan skipper Shoaib Malik, a majority of Pakistan fans and personnel were clearly upset. Former Pakistani Test batsman Javed Miandad also criticized the two stating that he was 'ashamed' and 'extremely hurt' following Afridi's comments.
However, it now seems as though Shahid Afridi hasn't in fact taken Miandad's words too kindly. Just a few short moments after Miandad's statement was released, Afridi hit back with a distinctive posting on Facebook. His post read," If we demanded peace instead of another television set, then there would be peace in the world. Alas, some journalist are born to deliberately misinterpret an innocent statement. Be positive, be true!"
The series of events that has seen Pakistan make the trip to India has been nothing short of amazing. A barrage of Pakistani journalists took to twitter in complete criticism of the Pakistani skipper. The journalists unleashed a series of tweets against Afridi, with a few satirically pointing toward his leadership qualities and handling of the Indian media.
The marquee Indo-Pak match took a drastic turn when it was moved from Dharamsala to the Eden Gardens. However, Afridi has reinforced, stating that he would now try to focus his attention on the cricket pitch, where it really matters.
"I am in the last stage of my career and I can say that the love I have got in India is something that I will always remember. We have not got this much love even from Pakistan." His fellow countrymen didn't like the statement and they launched a scathing attack on Afridi soon after.
Photo Via (Shahid Afridi Official Page)