Shahid Afridi, Inzamam-ul-Haq to take new T10 league by storm
Afridi is dubbed as a 'crowd-puller' and the authorities are keen to have him on board.
Updated - May 6, 2018 1:46 pm
742 Views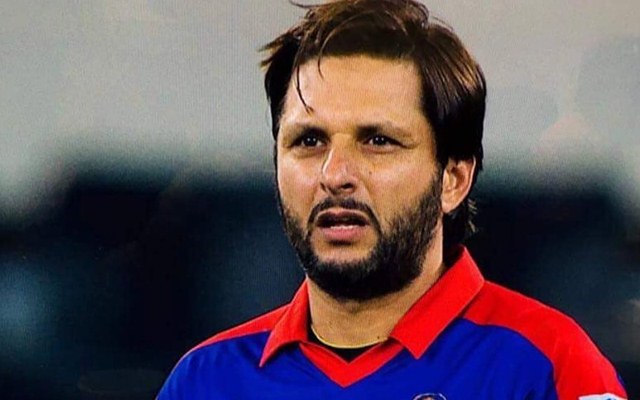 Follow us on Telegram
In an exciting development, Pakistan star cricketers Shahid Afridi and Inzamam-ul-Haq are currently in talks with the Saudi Arabia Cricket Board for the inaugural T10 cricket tournament scheduled to be held in KSA later this year. As per Arab News, Afridi and Inzamam are in line to become part of Jeddah T10 tournament, the six-day event that would be held in December at the Ministry of Education Stadium in Jeddah.
The first-ever T10 event in Sharjah last December was played by six teams but the Saudi Cricket Board are seeking to expand. With the focus of the tournament being strongly South Asian, it was decided by the governing council that the two new teams will continue to build on that association. Accordingly, the prospective bidders can choose the franchise names according to their preference.
Speaking of the developments, Nadeem Nadwi, the CEO of Saudi Cricket said, "It will be a big-money tournament. We would like it to be high profile and make it more attractive for the players with the prize money. We are working on the possibility of making it $300,000 for the winners and $150,000 for the runners-up."
Nadwi also opined on Afridi, claiming that the former Pakistan captain is a 'crowd-puller' and he would want to have such players in the tournament. "We are talking to Inzamam and Afridi. It is difficult to get Indian players as they have a defined policy where they only play in the Indian Premier League. It will be mainly players from the sub-continent, but we are also expecting players from the UK, West Indies and South Africa."
Details of the first season
The first edition was held at the historic Sharjah Cricket Stadium. The tournament is best remembered for presenting to the world, cricket's own version of 90-minute contests lasting 10-overs-a-side and that too in just four days.
The first season was held under the aegis of the Emirates Cricket Board (ECB), with the active support of Sri Lanka Cricket (SLC), Pakistan Cricket Board (PCB) and Bangladesh Cricket Board (BCB) and T10 officials can expect a greater participation in the future. It is only befitting that such an innovative approach be taken to garner more spectator and fan base.
Follow us on Google News