Shakib Al Hasan receives death threat on Facebook Live
Shakib, on Monday, came up with a clarification video regarding the commotion around him.
Updated - Nov 17, 2020 8:58 am
40.4K Views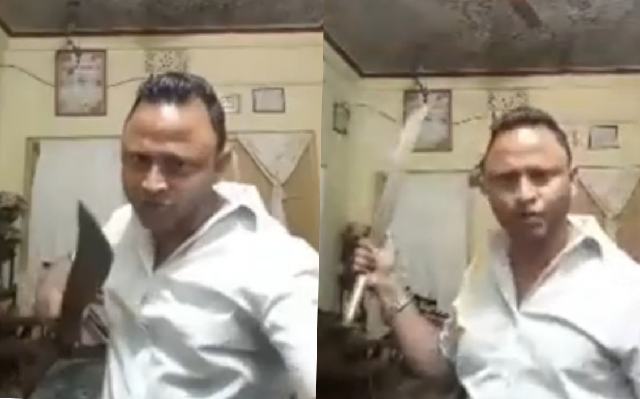 Shakib Al Hasan, the ace Bangladesh all-rounder, received a death threat on Facebook Live from a fundamentalist, named Mohsin Talukder. On Sunday, November 15 at around 12:06 pm, Talukder, who resides in the Shahpur Talukder Para in Sylhet, went live on the social media platform and said that Shakib had hurt the sentiments of Muslims and even threatened to cut him into pieces.
He even said that he would go from Sylhet to Dhaka to kill the 33-year-old Shakib. Earlier, Shakib, going by the reports, inaugurated a Kali Puja in Kolkata. In the meantime, the police officials have mentioned that investigations are underway surrounding the video and legal procedures would be carried out at the earliest.
"We just became aware of the matter. The video link has been handed over to the cyber forensic team. Legal action will be taken soon," B.M. Ashraf Ullah Taher, the Additional Deputy Commissioner of Sylhet Metropolitan Police, was quoted as saying.
"This is a defamation and an attempt to destroy communal harmony," Ashraf Ullah Taher, an official of the Dhaka Metropolitan Police, mentioned. Later, Talukder again came live and apologised for his behaviour and also advised Shakib, along with other celebrities, to follow the 'right path'.
Shakib Al Hasan reportedly went to Kolkata
On Thursday, November 12, the Khulna-born Shakib, reportedly went to Kolkata to inaugurate the Puja in the Beleghata area. There he could be seen praying in front of an idol. The veteran returned to Bangladesh on Friday. However, on Monday, November 16, Shakib dropped a video where he gave clarifications on the rumours of inaugurating the Puja.
The veteran was clear cut in saying that he didn't inaugurate the Puja and said that a different name was mentioned in the invitation card. Shakib said that he attended another program for around 40 to 45 minutes where there were no talks or activities around religion. As per Shakib, when he was about to board the car after attending the programme, he was requested to only light the candles at the Kali Puja.
He was clear cut in saying that the issue has been blown out of proportion and also called himself a 'Proud Muslim'. Shakib also said that he didn't break the phone of a fan, who was trying to take a selfie and that it was nothing, but an accident. He also apologised for the mishap.
Here's the video: