Shane Warne slams the Australian batsmen for their mediocre display against Pakistan
He criticized the Australian batsmen's lack of application at the crease and attributed that as the reason for their downfall.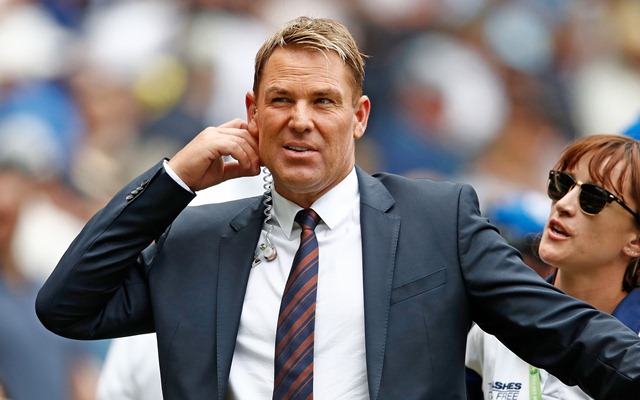 Follow us on Telegram
The Australian batting line-up continued to falter in the subcontinent against Pakistan as they were bowled out for 145. Pakistan, on the other hand, gained a first innings lead of 137 runs as they are now in a commanding position. This wasn't the first time for Baggy Greens that the batting let them down in recent times. Former spin wizard Shane Warne is extremely disappointed with the way Australia have batted and thinks it will press undue pressure on the rest of the side.
In the first Test, Australia were bowled out for 202 after being 142/0 at one stage. Not a single player managed to cross 40 runs and it was a disappointing display of batting. He expressed his concern on Twitter with a series of tweets, he criticized the Australian batsmen's lack of application at the crease and attributed it as the reson for their downfall.
The current Aussie batsmen need to step up quickly
Australia's poor batting display has ended up costing them severely. Especially in the absence of star players David Warner and Steve Smith. With the Indian tour lined up next, Warne feels that only Usman Khawaja and Aaron Finch have booked themselves a place in the first Test. He also remarked that their bowling won't rescue them all the time.
"Australia's bowling quality has saved this Oz side for a while now, but how long can they keep doing it? These current batsman need to stand up & quickly or it will be a v long summer, Finch/Khawaja been good and will start in the 1st test in Oz – the rest ???" he wrote in his first tweet.
Why is Mitchell Marsh the vice-captain and not Nathan Lyon?
The legendary leg-spinner wasn't done yet. He displayed his concern over the workload of bowlers, having to bowl on two consecutive days in the heat of the UAE. He doesn't agree with Cricket Australia's decision to appoint Mitchell Marsh as the vice-captain and the fact that he bats above skipper Tim Paine. Warne also asserted that while he is in awe of Marsh as a cricketer, prefers Lyon to be bestowed upon the vice-captaincy honours.
"Ps Bowlers will get injured if they have to continue to bowl day after day without rest, due to the batsman continue to fail. Also, I'm a huge fan of Mitch Marsh & his capabilities but appointed VC & batting so high? Paine has to bat in top 6 & why has Lyon not been appointed VC?" Warne tweeted.
Ps Bowlers will get injured if they have to continue to bowl day after day without rest, due to the batsman continue to fail. Also, I'm a huge fan of Mitch Marsh & his capabilities but appointed VC & batting so high?Paine has to bat in top 6 & why has Lyon not been appointed VC?

— Shane Warne (@ShaneWarne) October 17, 2018
Follow us on Google News