Shane Watson picks his Top 5 T20 bowlers of all time
Heaping praise on Bumrah, Watson said that the speedster is an all-round package.
Updated - Oct 6, 2020 9:27 pm
8.2K Views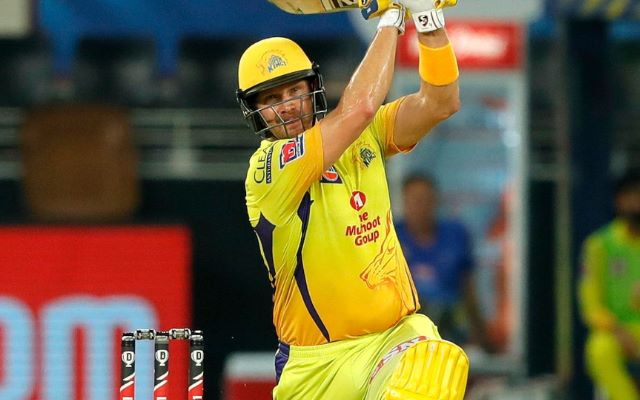 Chennai Super Kings (CSK) are one of the most successful sides in Indian Premier League history. Since coming back from the two-year suspension, CSK won the IPL title in 2018 while reaching the final in 2019. One of the reasons behind CSK's success is the trust which the franchise shows in its players.
Despite not being consistent, Shane Watson was backed by the team management in IPL 2020. Coming back to form, the Australian slammed an impressive half-century and stitched a record-breaking partnership with Faf du Plessis, eventually guiding CSK to an emphatic 10-wicket victory against Kings XI Punjab.
Watson, in a recent video on T20 Stars' YouTube channel, named his top five T20 bowlers of all time. 'Watto' slotted India pacer Jasprit Bumrah in his list along with stalwarts like Lasith Malinga, Shahid Afridi, Dwayne Bravo, and Sunil Narine.
"The first one in my top 5 T20 bowlers of all time is the greatest T20 bowler, Lasith Malinga… His execution of yorkers is something that has not been seen before and might not be seen again for a long period of time," Watson said in the video.
Shane Watson heaps praise on Jasprit Bumrah
"Number two is Shahid Afridi. I am just talking about his bowling right now, he is obviously an incredibly dynamic batsman but from bowling perspective, he is the perfect T20 bowler. He is a wicket-taker but also, he does not concede that many runs. And that is a T20 bowler you always need in your team," he added.
Heaping praise on Bumrah, Watson said that the speedster is an all-round package. Since breaking into the national side, Bumrah has achieved unpreceedented success at the biggest stage. Known for his unorthodox action and pin-point accuracy, Bumrah possesses the ability to single-handedly demolish a batting unit. According to Watson, Bumrah, with his incredible skills, will be absolutely great at the end of his career.
"He, for me, is an all-round package. He is only 26 at the moment but the dominance that he has had in T20 cricket so far as a bowler is absolutely phenomenal," Watson said.
"He has got speed, he can swing the bowl both ways, he has got a great change of pace, the execution of his yorkers is incredible as well… Facing him is a huge challenge, he has got so many different high-quality bowling options and you got to be absolutely on your game to be able to score and put him under pressure. I am sure he will be absolutely great at the end of his career in T20 cricket alone with incredible skills that he has got," added the all-rounder.
Here's the video: