Shashank Manohar must be having mixed feelings on what was done to Indian cricket during his tenure: Niranjan Shah
Shah even reflected on the phase through which the BCCI has gone in the past two years
Updated - Jul 2, 2020 6:25 pm
265 Views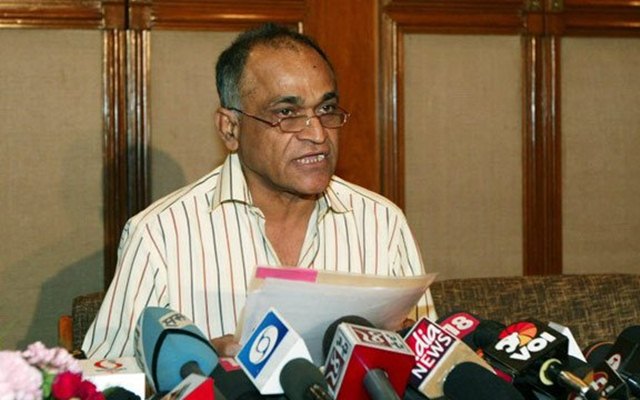 Shashank Manohar, On Wednesday, stepped down as the ICC chairman, a week before the election process for his successor is announced. Manohar also had the option to seek a third two-year term but he denied it in December itself.
The ICC announced the news of Manohar's departure from the apex body and revealed that Deputy Chairman Imran Khwaja will don the role until a new chairperson is at the helm.
The ICC, in its statement, said– "ICC Chairman Shashank Manohar has stepped down after two, two-year tenures at its helm. The ICC Board met today and agreed that Deputy Chairman Imran Khwaja will assume the responsibilities of the Chairperson until a successor is elected.
Manohar's move of stepping down received criticism from many former and present BCCI members. According to them, Manohar was responsible for the damage experienced by Indian cricket during his tenure. BCCI head N Srinivasan even termed Manohar 'anti-national' while saying that everyone would be happy post his exit from the position.
Former BCCI secretary Niranjan Shah also joined the bandwagon and scrutinized Manohar's tenure as the chairman of the ICC. According to Shah, Manohar's move of stepping down was rather obvious and he must now look back and evaluate his tenure with the apex body.
BCCI went through much turmoil in last couple of years: Niranjan Shah
"Shashank Manohar stepping down as Chairman of ICC was rather obvious. Shashankji must be having mixed feelings from what could have been done for the promotion of cricket at the international level and what was done to the cricket of India during his tenure.
"In the relaxed phase now he may evaluate his tenure as Chairman of ICC and also as of BCCI that has been the platform. He may appraise what damage was done to Indian cricket and BCCI during his tenure; forgetting that cricket and cricket fans of India have given utmost popularity to the game; and also how much revenue and fame cricket of India has brought to the world of cricket," said Niranjan Shah, as quoted by Times Now.
Shah even reflected on the phase through which the BCCI has gone in the past two years. However, he said that he is optimistic about the present and strong leaderships of the Indian board to leave their impact on the ICC.
"BCCI went through much turmoil in last couple of years. And ICC during these years took undue advantage to damage cricket of India and BCCI in all possible manner. However, I am fully confident that present strong and worthy leaderships of BCCI shall have strong, beneficial and constructive representation and initiatives at ICC," Shah further said.