Shoaib Akhtar chooses one player between Sachin Tendulkar and Virat Kohli
A few days ago, Akhtar had organized a chat session on his official Twitter handle.
Updated - Apr 14, 2019 5:20 pm
4K Views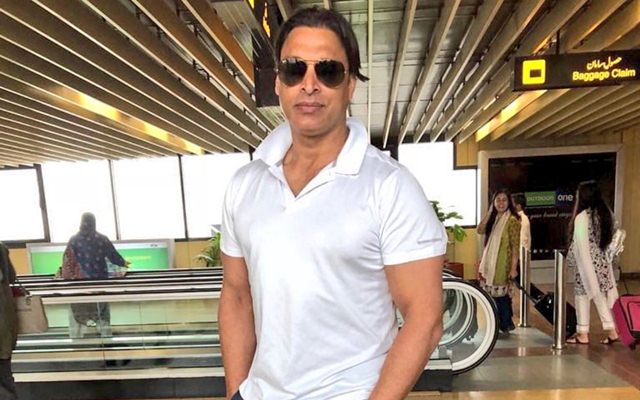 The debate of who is a better a batsman between Sachin and Kohli is arguably the most-talked topic of the cricketing fraternity, at the moment. Cricket pundits and aficionados from all over the world have powwowed over this highly-discussed subject. The fans have given large no. of reasons and stats to break this colloquy, howbeit, the two sides have still not reached to any conclusion.
There's no denying to the fact that on one hand, Sachin Tendulkar has been one of the greatest batsmen to ever play the sport whilst Virat Kohli, on the other hand, too is an all-time great. Both the batsmen are masters of textbook technique and play with a perfect blend of finesse. Whilst Sachin holds the unbelievable record of scoring 100 centuries, Kohli also is racing towards this record with full pace. The latter has currently scored 66 international centuries and needs 34 more to achieve this coveted milestone.
Many former cricketers like Shane Warne and Michael Vaughan have also opined their bit on this ongoing parley. Warne, in a recent interview, had said that it is quite unfair to compare the two as they have played in different generations, at different pitches, and against different bowling line-ups. Howbeit, folks like Vaughan feel that Kohli gets an edge over greats like Tendulkar, Ricky Ponting, and Brian Lara when it comes to batting and especially chasing.
Shoaib Akhtar has a different choice
Meanwhile, the former Pakistani speedster Shoaib Akhtar also had his take over this moot point. A few days ago, Akhtar had organized a chat session on his official Twitter handle where his fans and other Twitterati could ask him questions. Amid this talk session, a guy with a username of '@karanaku100' added another nail in this highly talked coffin and asked former Pakistani cricketer to choose between either of Sachin Tendulkar or Virat Kohli. Without wasting much time, Shoaib replied with his choice. The guy, unlike others, chose Sachin over Kohli.
Here is the tweet
Sachin

— Shoaib Akhtar (@shoaib100mph) April 8, 2019