Shoaib Akhtar lashes out at Pakistan for 'very average' performances against England
Shoaib Akhtar criticized the team management, board and even players.
Updated - Jul 11, 2021 2:36 pm
965 Views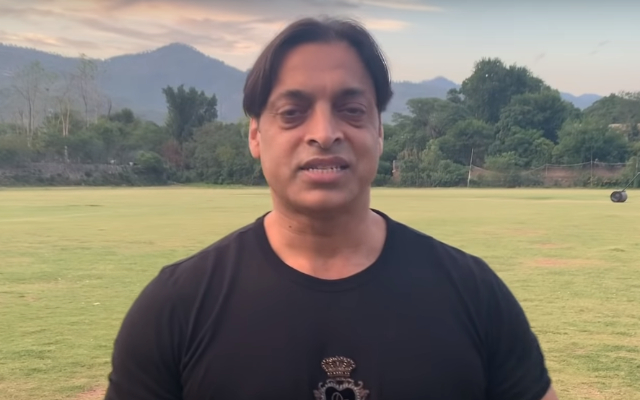 Follow us on Google News
Shoaib Akhtar, much like several other former Pakistan cricketers, was disappointed with the show which their national side put up against England in the second ODI at the Lord's Cricket Ground in London on Sunday. Pakistan lost the second ODI by 52 runs and thereby lost the series against England. 
While addressing the team's loss in the second ODI, Akhtar pointed out the inability of the batsmen to score efficiently and just nudge around singles. He termed the performance, 'very very average' and had some stern words for the team management, Pakistan Cricket Board (PCB), and the players who played. 
"Although it was just run-a-ball and what was there in that bowling for you to have so much difficulty. The ball nibbles around a little, that itself is a lot for you. A very very average performance" said in his latest Youtube video. He further predicted that Pakistan will lose this series 3-0. The first ODI which was played in Cardiff recently also saw a poor Pakistani performance, where the team lost the match by a margin of nine wickets. 
Pakistan is only a T20 team, they play like T20 and get out like that: Shoaib Akhtar
"It has not yet happened. It is going to be 3-0. Pakistan worked hard to make sure they give an average performance. The Pakistan batting has always let us down and the same trend continues now also," Akhtar said. He criticized the batting effort. In the first ODI, Pakistan batting first had slipped to 26 for 4. At Lord's, they were reduced to 53 for 4 in 14 overs. 
Akhtar further went on to question if the performances of the current national team are enough to inspire generations of cricketers. He pointed out that in the past the Pakistan team had star players and always turned up with quality performances but that isn't the case with the current team. He said that the batters are playing with the attitude of a T20 team while playing in 50 overs is a lot more than just that. 
"What was there on the wicket, first tell me that. Pakistan is only a T20 team. They play like T20 and get out like that. They lost five wickets in twenty overs. In T20s also, they score 150-175 and exactly the same in ODIs," Akhar said. 
Follow us on Telegram