Shoaib Akhtar responds to Harbhajan Singh's 'speed kam nahi hui' tweet
Back in July 2019, Shoaib welcomed his second son.
Updated - Nov 15, 2019 12:16 pm
202.8K Views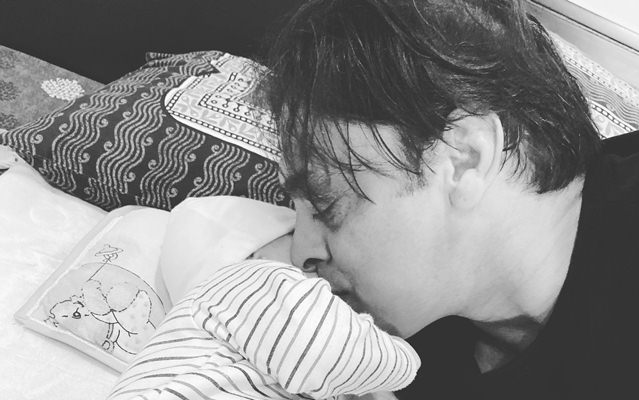 Shoaib Akhtar was someone, who used to set the cat amongst the pigeons in the opposition dug out. The speedster hardly dropped in pace and was mostly able to keep the batters on their toes. It was tough to get on to the front foot while he was bowling as the Rawalpindi Express directed the short well at the batsmen's body making them jump like a cat on a hot tin roof.
Shoaib played his last international game in the 2011 World Cup against New Zealand. Even after eight years after his retirement, very few players have been able to bowl with the venom Shoaib used to run in. Over the course of his career, he has hit a number of batters on the helmet. His Yorkers also rattled the woodwork of many throughout his illustrious career.
Shoaib blessed with a baby boy
Since his retirement, Shoaib has been a busy person, uploading videos on his YouTube channel and also following his responsibilities as a husband to Rubab Khan. It was rumoured that she was 17-years-old at the time of marriage, but he had at that time dispelled those as false news.
She hails from Haripur village in the Khyber Pakhtunkhwa province. In 2016, he was blessed with a son. Back in July 2019, he welcomed another baby boy to their family and he took to his YouTube channel to make the announcement. He asked his fans to reply to him with suggestions for names.
Lately, Shoaib posted an adorable picture where he was seen, planting a kiss on his beloved. He captioned the picture and wrote, "Can't get enough of my second son ..bless him,"
Here is Shoaib's tweet
Can't get enough of my second son ..bless him pic.twitter.com/asG2HVbvpR

— Shoaib Akhtar (@shoaib100mph) November 13, 2019
In the meantime, Harbhajan Singh, the Indian off-spinner, congratulated Shoaib on the special moment. He also drew the reference of Akhtar's bowling speed to wish the bowler. Harbhajan replied to Shoaib and wrote, "God bless him.. congratulations @shoaib100mph speed kam nahi hui brother.."
Here is Harbhajan's tweet
God bless him❤️❤️❤️❤️❤️..congratulations @shoaib100mph speed kam nahi hui brother.. 😜😜 https://t.co/ByKS5HDKws

— Harbhajan Turbanator (@harbhajan_singh) November 14, 2019
Shoaib didn't take time in noticing Harbhajan's cheeky message. The veteran had an even cheekier reply. He made a compilation of four smileys and reverted the tweaker.
Here is Shoaib's reply to Harbhajan
😉👍🙏😂

— Shoaib Akhtar (@shoaib100mph) November 15, 2019