Skyexch.net named title partner of Kenya D10 2022
The tournament gets underway from August 13 in Nairobi.
Updated - Aug 1, 2022 5:58 pm
195 Views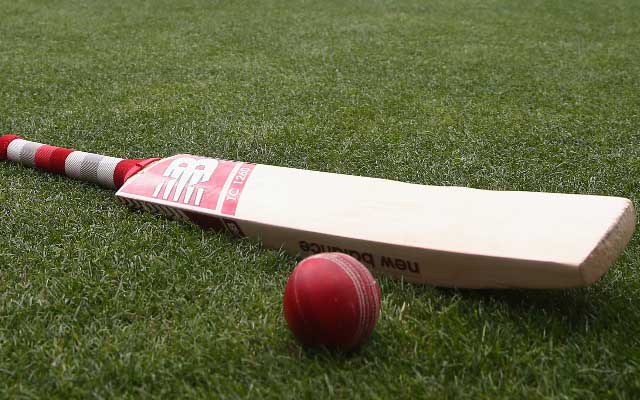 Follow us on Google News
Skyexch.net has been named the title partner of the Kenya D10 League 2022. The deal has been signed with Cricket Kenya. Meanwhile, Cricket Kenya has also signed Pacific Star Sports as commercial partner and FanCode as the broadcast partner for this competition.
The Kenya D10 League 2022 is a premier domestic T10 tournament, which is introduced by Cricket Kenya and Pacific Star Sports (PSS), that gets underway from August 13 in Nairobi. All the matches are scheduled to be played at the Nairobi Gymkhana from August 13 to 23.
Nairobi Lions will lock horns with Costa Dolphins in the curtain-raiser. The league matches will be played till the August 22, whereas the knockouts i.e. the semifinals and the final will be played on August 23.
Cricket Kenya, under the leadership of Manoj Patel, has decided to come out with this commercial D10 League in order to revive cricket in the country and help it reach newer and unattained heights. Kenya, who reached the semifinals of the ICC Cricket World Cup 2003, used to feature in various ICC tournaments during their heydays.
By signing a title sponsorship with Cricket Kenya, Skyexch.net has managed to add one more feather in their cap. as the platform has already engaged with various cricket sponsorship competitions like the Lanka Premier League 2022, the women's bilateral T20I series between UAE and Hong Kong, bilateral ODI series between Pakistan and the West Indies, ACC Women's T20 Championship, Emirates D20 2022, etc.
Kenya D10 League 2022 schedule 
| | | | |
| --- | --- | --- | --- |
| DATE | TEAM | MATCH | TIME |
| 13TH AUG 2022 | NAIROBI LIONS VS COAST DOLPHINS | 1 | 10:30 AM IST |
| | KAKAMEGA BUFFALOES VS EMBU RHINOS | 2 | 13:00 PM IST |
| | HOMA BAY EAGLES VS NAKURU FLAMINGOS | 3 | 16:00 PM IST |
| 14TH AUG 2022 | KAKAMEGA BUFFALOES VS HOMA BAY EAGLES | 4 | 10:30 AM IST |
| | NAKURU FLAMINGOS VS NAIROBI LIONS | 5 | 13:00 PM IST |
| | EMBU RHINOS VS COAST DOLHINS | 6 | 16:00 PM IST |
| 15TH AUG 2022 | NAKURU FLAMINGOS VS EMBU RHINOS | 7 | 10:30 AM IST |
| | COAST DOLPHINS VS HOMA BAY EAGLES | 8 | 13:00 PM IST |
| | KAKAMEGA BUFFALOES VS NAIROBI LIONS | 9 | 16:00PM IST |
| 16TH AUG 2022 | COAST DOLPHINS VS KAKAMEGA BUFFALOES | 10 | 10:30 AM IST |
| | EMBU RHINOS VS NAIROBI LIONS | 11 | 13:00 PM IST |
| | NAKURU FLAMINGOS HOMA BAY EAGLES | 12 | 16:00 PM IST |
| 17TH AUG 2022 | HOME BAY EAGLES VS EMBU RHINOS | 13 | 10:30 AM IST |
| | COAST DOLPHINS VS NAIROBI LIONS | 14 | 13:00 PM IST |
| | KAKAMEGA BUFFALOES VS HOMA BAY EAGLES | 15 | 16:00 PM IST |
| 18TH AUG 2022 | NAIROBI LIONS VS NAKURU FLAMINGOS | 16 | 10:30 AM IST |
| | COAST DOLOHINS VS NAIROBI LIONS | 17 | 13:00 PM IST |
| | HOMA BAY EAGLES VS KAKAMEGA BUFFALOES | 18 | 16:00 PM IST |
| 19TH AUG 2022 | EMBU RHINOS VS KAKAMEGA BUFFALOES | 19 | 10:30 AM IST |
| | COAST DOLPHINS VS NAKURU FLAMINGOS | 20 | 13:00PM IST |
| | NAIROBI LIONS VS HOMA BAY EAGLES | 21 | 16: PM IST |
| 20TH AUG 2022 | HOMA BAY EAGLES VS NAIROBI LIONS | 22 | 10:30 AM IST |
| | KAKAMEGA BUFFALOES VS COAST DOLPHINS | 23 | 13:00 PM IST |
| | EMBU RHINOS VS NAKURU FLAMINGOS | 24 | 16:00 PM IST |
| 21ST AUG 2022 | NAKURU FLAMINGOS VS NAKUMURU BUFFALOES | 25 | 10:30 AM IST |
| | NAIROBI LIONS VS EMBU RHINOS | 26 | 13:00 PM  IST |
| | HOMA BAY EAGLES VS COAST DOLPHINS | 27 | 16:00 PM IST |
| 22ND AUG 2022 | EMBU RHINOS VS HOMA BAY EAGLES | 28 | 10:30AM IST |
| | NAKURU FLAMINGOS VS COAST DOLPHINS | 29 | 13:00 AM IST |
| | NAIROBI LIONS VS KAKAMEGA BUFFALOES | 30 | 16:00AM IST |
| 23RD AUG 2022 | RANK 1 VS RANK 2 | SEMI-FINAL | 10:30 AM IST |
| | RANK 3 VS RANK 4 | SEMI-FINAL | 13:00PM IST |
| | WINNER SEMI-FINAL 1 VS WINNER SEMI-FINAL 2 | FINAL | 17:30PM IST |
Follow us on Telegram