Women's T20 World Cup 2023: Ireland wicketkeeper Mary Waldron dons a unique helmet
This is not the first instance when Waldron has sported the unusual headgear.
Ireland wicketkeeper-batter Mary Waldron was spotted wearing a unique helmet during her side's ongoing clash against India at St George's Park, Gqeberha in the Match 18 of the Women's T20 World Cup 2023.
The Irish keeper's helmet, unlike the regular ones, is not sphere shaped and has no center bulge and instead resembles to sportsmen playing baseball and American football games. The regular design of cricket helmets is such that it has a thick layer covered from the top with a metal grill, which is bolted to the sides to cover the face apart from the head.
However, such is not the case with Waldron's protective head gear. Interestingly, this is not the first time that the keeper has donned the unique gear. In November 2022, Waldron donned the same helmet during a three-match ODI series against Pakistan.

Johns.
@CricCrazyJohns
New version of helmet by Irish keeper.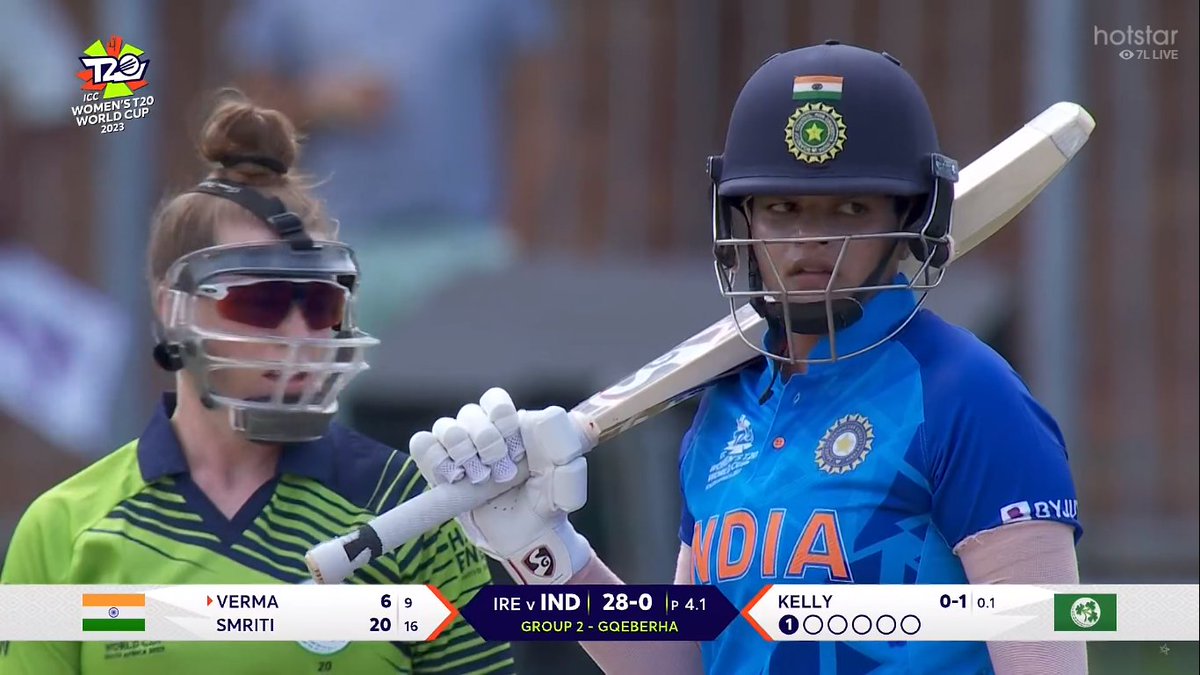 06:49 PM · Feb 20, 2023
Ireland play for pride while India eye semi-final berth
As their hopes of making it to the final four of the tournament came crashing after back-to-back losses, Ireland are playing for pride against Harmanpreet Kaur's India. Speaking about the match, India vice-captain Smriti Mandhana has already handed India a terrific start to the contest against Ireland. While the Irish side would look to conclude the event on a positive note, India are eyeing for a spot in the semi-final of the event.
Meanwhile, the 38-year-old Waldron, the oldest player in the competition, will look to help her side get ahead in the contest. It remains to be seen if the Women in Blue are able to find a spot in the next round or will they head back home after their final match against the Irish side.