Sony Pictures Networks isn't entirely dependent on IPL, says President Rajesh Kaul
We had nurtured IPL for the last 10 years. We created IPL and made it into the huge brand that it is now: Kaul
Updated - Oct 18, 2017 7:29 pm
3.6K Views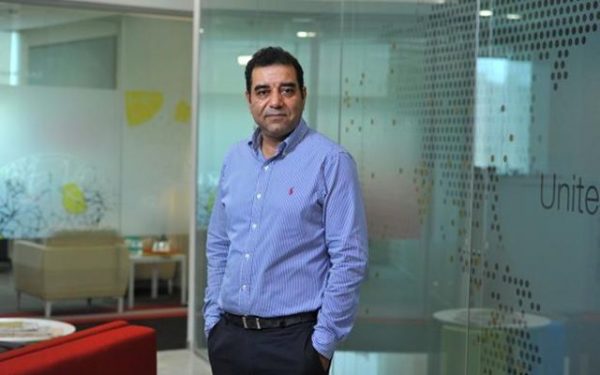 Follow us on Telegram
Hardly a month and a half after losing the broadcasting rights of India's cash-rich IPL, Sony Pictures Networks (SPN) President Rajesh Kaul believes that their network isn't entirely dependent on BCCI's lucrative tournament. That said, the broadcast giants were also disappointed to lose out the deal to Star Networks.
SPN has been associated with the Indian Premier League since its inception in 2008. The pre-match show Xtraa Innings developed quite an interest amongst the viewers apart from the action on the field. Kaul claimed that their bid was aggressive but due to the inadequacy of resources globally, they were sceptical about their proposals outside India.
"Disappointed? Yes, because we had nurtured IPL for the last 10 years. We created IPL and made it into the huge brand that it is now. We are a little bit disappointed but luckily our dependence on IPL is not there today," commented the SPN President Rajesh Kaul according to Reuters.
SPN optimistic about their viewership despite no IPL
"The BCCI rights will be good to have. No doubt about that. But we will be very thoughtful about this. Our IPL bid was aggressive but still very thoughtful.We are here to run a successful business. That is always at the core of our entire strategy. There is so much cricket available on our network already" further added Kaul.
Even after their loss at the bid to Star Networks, SPN was optimistic about their viewership on the basis of the international cricketing action in places such as UAE, South Africa, West Indies, Sri Lanka.
"Given that cricket still enjoys one of the highest viewerships among all audiences in the country, the focus was to strengthen that portfolio despite having five cricket boards with us. It's another win for us, it makes our portfolio far more formidable. It consolidates our position as a very strong destination for cricket apart from so many other sports," concluded Kaul.
Follow us on Google News