Soon bilateral cricket will disappear and IPL players will earn $1m per game: Lalit Modi
Modi feels that very soon ICC will become an irrelevant body.
Updated - Apr 19, 2018 11:39 pm
266 Views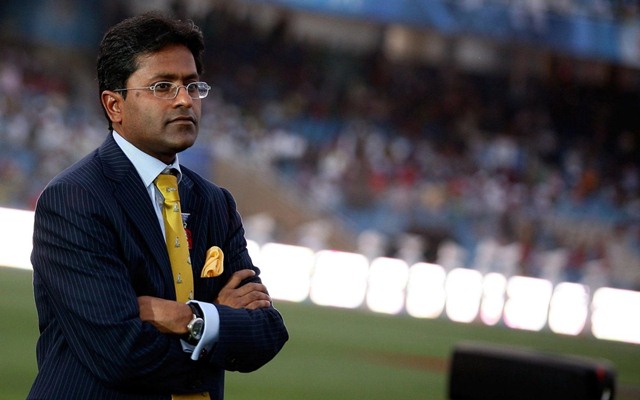 It has been ten years since the inception of a tournament which changed our outlook on the beautiful game, the Indian Premier League (IPL). Over a decade, cricket has undergone a lot of changes. Those changes might be more entertaining for the fans, but for a lover of the gentleman's game, those are a bit saddening. In such a situation, the founder of IPL has said that it is about time that bilateral cricket will be anything but history and those cricketers playing in IPL will earn $1m per match.
We have seen many cricketers earning hugely inflated pay cheques in this year's IPL as well. For an instance, the Indian pacer Jaydev Unadkat receives roughly $1.72m from Rajasthan Royals and Sunrisers Hyderabad batter Manish Pandey got around $1.66m. But Modi feels that if there are no restrictions on the purse to buy players, these cricketers will receive as much as a footballer playing in the English Premier League does.
"The IPL is here to stay. It will be the dominant sporting league in the world. You will see players making $1-$2m a game. It will happen sooner rather than later. In a free market the person with the deepest pockets will win. The players will gravitate towards who pays the biggest salary," Modi told Britain's Daily Telegraph in an interview which was published on Thursday (April 19).
Speaking about international cricket, he said that the usual country versus country format will soon disappear. "Today international cricket does not matter. It is of zero value to the Indian fan. Tomorrow you will see bilateral cricket disappear. Big series will happen once every three or four years like the World Cup," Modi added.
"The ICC will become an irrelevant body. It will be full of fat lugs who have no power. They can scream and shout now and in the future they will threaten to throw India out if they try to expand the IPL but India has the power to stand on its own feet. They have a domestic league that it is going to be 20-times the size of international cricket," he further mentioned.
The survival of the oldest
While ODI cricket still manages to attract some fans, Test cricket is clearly suffering as very few fans are interested to keep their eyes stuck on a TV screen for 5 days when they can enjoy a more entertaining match in just 3 hours. On being asked about Test cricket's future, Modi said that the only way red ball cricket can survive is by starting a championship.
"I think there is a window for Test cricket and a World Test championship will survive if all nations get together and make it a proper tournament. But it has to be a championship. If the ICC does not do it I see no reason why the IPL would not do it instead as a knockout IPL Test championship," said the man who was found guilty of several offences by the Board of Control for Cricket in India (BCCI).
[interaction id="5ad70205647b0f612250cd9e"]