Sourav Ganguly feels constant investment and training key to develop sports in India
Updated - Dec 17, 2016 4:56 am
55 Views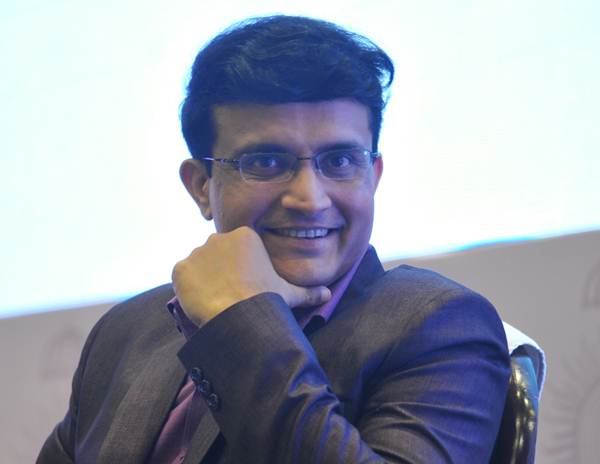 Follow us on Google News
Sport in India isn't a preferred profession yet and athletes have to struggle their way to the top. There is a constant feeling that the government and associations managing various sports in the country need to step up in developing better infrastructure and atmosphere for the development of a sporting culture in the nation of 1.2bn people. Former India skipper Sourav Ganguly and India's only individual olympic gold-medallist shooter Abhinav Bindra believe regular investment and training are a must for development of spots in India.
"Investment has to come year after year after year. Successful transformation of a junior to the senior level depends on how well the system works. The administration has to provide a player with complete support and that is where cricket has triumphant over other sports," Ganguly was quoted by the Indian Express.
He is the president of the Bengal Cricket Association now and also manages a few roles in the BCCI. "I am an administrator now and I know the importance of respecting the players. Unless a player is nurtured, you cannot get a champion out of him/her," he added.
To generate acceptance and interest for any sport it is important that it reaches the masses and for that, live television telecast is very important. "There was a time when Pakistan used to produce good fast bowlers as they had heroes like Imran Khan, Wasim Akram, Waqar Younis, while in India, every kid wanted to be like Sunil Gavaskar or Sachin Tendulkar or Rahul Dravid. People come to watch the players. It is all about their heroes. So it is important to keep the players in the fore front and BCCI has done it in a very clever way.
Over the years we have seen a list of individuals excel in their games but hardly find any support from the authorities, that is where the need for a better structure and mindset on the part of the authorities comes in.
"A lot is also to do with the television. The matches being telecast on television has helped in generating interest,"
"Today we have one of most terrific Indian cricket team across all three formats of the game and that was because the players were given the utmost importance," concluded Ganguly.
Bindra who invested a lot of money on his own to train overseas ahead of the Beijing Olympics 2008 also has a similar opinion
"Elite athletes have access to a lot of money but it comes about 3-4 months before the Olympics. But at that time it is of little importance. For an athlete, it is not about the last 3-4 months before the Olympics but everyday preparation. It is the hard work one puts in each and every day of the year in those four years that makes the difference," said the ace shooter at the FCCI's annual conference.
"In those four years, sportsperson need to have access to regular fundings and expert training. We do not have expertise in India, so we need to import that. So constant support is required. You need 4 years and not just 4 months to produce champions," said Bindra.
Follow us on Telegram