Sourav Ganguly misses his old friend Rahul Dravid
Updated - Dec 10, 2016 12:29 pm
290 Views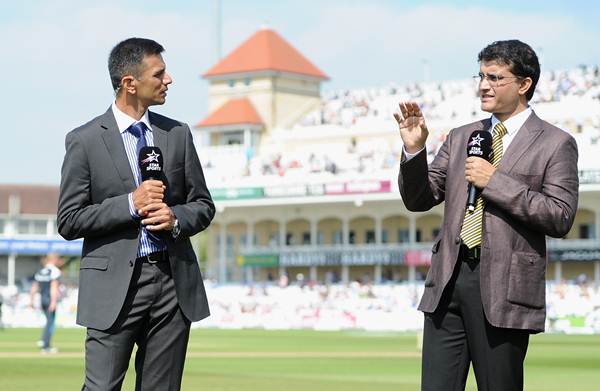 The relationship between former Indian captains Sourav Ganguly and Rahul Dravid go back a long way. They have known each other since the junior days and attended the U-19 camps and played age-group cricket together. The pair also made their Test debut together a few years later in 1996 at the iconic ground Lord's. While Ganguly scored a terrific century, Dravid chipped in with a calm and composed 95.
There was no looking back for both of them as they went on to represent India for more than a decade at the highest level, scoring heaps of runs and taking Indian cricket to greater heights. While Ganguly became one of the greatest ever captains, Dravid too accomplished the task with great distinction. Stalwarts of the game in their own rights, both bid farewell to the game a few years back and chose different paths in their career.
While Ganguly has become the President of Cricket Association of Bengal (CAB), Dravid has become the mentor and head coach of the India U-19 and India A to help the future of Indian cricket. Their diverse profession doesn't allow them to meet each other quite often.
In a recent interaction with ESPNCricinfo, Ganguly spoke on that matter and while praising Dravid he said he misses not being able to see more of his old friend these days. "Rahul Dravid between 2000 to 2005 was unbelievable. He'll go to the West Indies, he'll go to England, he'll go to Australia, he'll go to Pakistan.. the conditions tough, he'll stand up."
Ganguly further said he was unaware of where Dravid is hiding these days. "I don't know where he is hiding these days. I have not seen him in a long time. He is too involved with the junior cricket. We miss him at the television but wherever he is, hopefully he is fine."
One of Indian cricket's greatest servants then went on to make an interesting comment about the other. "There is a complaint that Rahul [Dravid] is not traceable. So wherever you are Rahul, just keep tweeting once in a while so that we know where you are. Facebook might do also. People will catch you."