Sourav Ganguly planning IPL – style T20 league in West Bengal
Updated - May 30, 2016 10:16 am
43 Views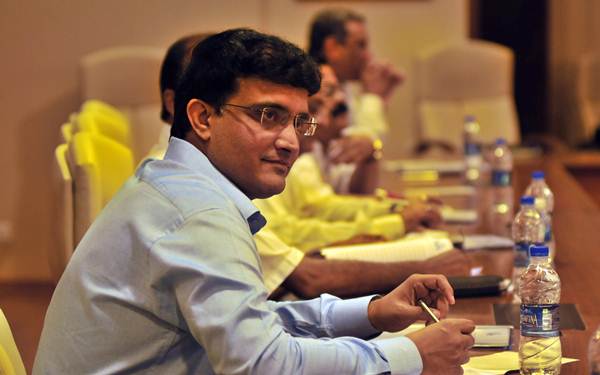 The T20 cricket frenzy is set to catch West Bengal soon after Sourav Ganguly announced that an 8-team IPL-style T20 league is being scheduled to be hosted by the Cricket Association of Bengal in December 2016. Several prominent names are set to be apart the event. It will also have an innovative concept of including three players in the team from outside Bengal.
Ganguly, who is presently in Bengaluru for the Board's technical committee meeting, said that the league would consist of eight teams, five of which franchises have already been finalised. There is a process ongoing to identify franchise owners for the three remaining slots.
He also explained that this league will be held for a two-week duration every year, starting from the last week of December.
"Five franchises have already been finalised and the other three will be done shortly. It will be played under lights and the players will have to be bought at the auction," Sourav said.
Unlike the TNPL, which plans to feature teams only from Chennai for its first season, Bengal's T20 league will involve the districts apart from Kolkata from the first season onwards.
As per the Board's rules, no player outside India will be allowed to take part. But star T20 players from around the country can be expected to turn up for the event. To have a T20 league starting from the last week of December is a strategic masterstroke, the kind which Sourav Ganguly was famous for as a captain and is increasingly making a reputation for himself as an administrator.
The proposed BPL would be the perfect preparation for players before the Syed Mushtaq Ali Trophy, India's premier domestic T20 competition, which starts on the first week of January.
Wriddhiman Saha, Ashok Dinda and Mohammed Shami were the only Bengal players to have featured in the IPL 9, and Ravi Shastri recently said that Bengal do not produce enough quality players. Taking a cue from that, Ganguly seems to be working out in plans to make Bengal more visible in India's cricketing scene.