Sourav Ganguly recalls the time he received some interesting advice from Musharraf
The former India skipper recalls his escapade with Musharraf at one point in time.
Updated - Feb 25, 2018 7:13 pm
1.4K Views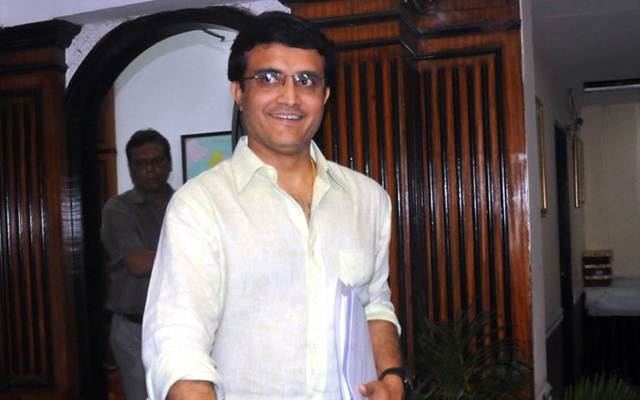 Follow us on Telegram
Former Indian captain and current CAB President Sourav Ganguly has been one of those charismatic and inspiring personalities in his entire cricketing career. He was regarded as one of the finest skippers in the history of Indian cricket, who guided his team towards some memorable landmarks during his captaincy reign. The southpaw batsman was also a stylish stroke-maker of the cricket ball and shattered many batting records with his natural striking and a pretty sedative batting technique. However, interestingly everybody may not know the adventurous side of Ganguly for which he was also offered an advice at that moment by former Pakistani President Pervez Musharraf.
When Ganguly had to sneak out of hotel during Pakistan tour
India visited the Pakistan country for a long cricketing tour in 2004, after a huge passage of break from visiting the neighboring country. In that overseas tour, Ganguly, who was the captain of the Indian team desperately wanted to visit a famous food street in Lahore. For which he was forced to break the tight security for the cricketers to get the taste of the favorable point.
"Well past midnight, I discovered that my friends were making plans to visit the iconic Food Street for kebabs and tandoori dishes. The area is known as Gawalmandi. I didn't inform our security officer as I knew he would have stopped me. I had only told our team manager Ratnakar Shetty. I slipped through the backdoor with a cap which covered half my face I knew it was breaking the rules, but I felt I had to get away from the rifles and tanks," said Ganguly in his recently unveiled autobiography which is co-written by Gautam Bhattacharya.
To the cricketer's surprise, everybody at the foodie corner recognized the Indian captain and they all wanted to get a snap of him. Even the shopkeeper at that place also refuses to accept any amount of money from the Indian cricketer, which happened to be a pleasing gesture. He also came across many surprising happening during his travel back to the hotel.
"People started coming in from all directions and I got gheraoed-While I tried to pay the bill and escape, the shopkeeper refused to accept payment. He kept on saying, 'Bahut achcha. We need someone as aggressive as you to lead Pakistan'. "While we were making our way back to the hotel a speeding motorbike chased our car. The biker was asking me to roll down the window. My co-passengers kept telling me not to as they feared he might have a bomb. I, however, did not see any threat and obliged. He stretched out his hand and echoed the shopkeeper in Food Street, 'I am a big fan of yours. Pakistan needs a leader like you.' The series loss had hurt the average supporter big time," noted the former Indian cricketer.
Please don't indulge in these things
Former Pakistani President Musharraf got to know about the above incident involving Ganguly and then offered him a precious advice. He suggested the cricketer to rather keep away from these courageous and daring incidents during his another following visit to the sub-continental nation.
"President Musharraf was polite but firm. He said, 'Next time you want to go out please inform the security and we will have an entourage with you. But please don't indulge in adventures'," further wrote Ganguly describing the incident.
Follow us on Google News