Sourav Ganguly's first coach hospitalized; Dada to take financial care
Immediately after getting to know about his coach's illness, Ganguly came forward and made all the arrangements.
Updated - Apr 8, 2020 1:33 pm
349 Views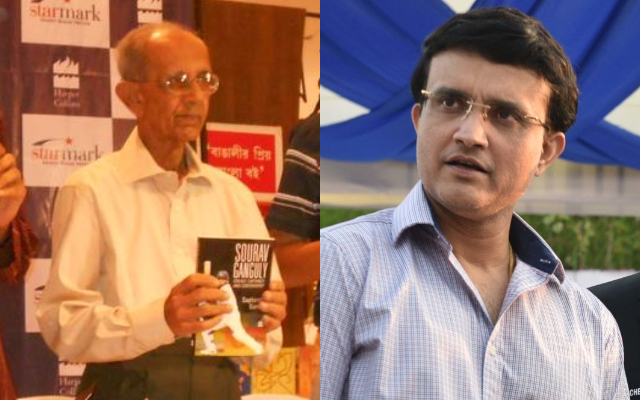 Follow us on Telegram
Former India captain Sourav Ganguly's first coach Ashok Mustafi has been admitted to the hospital. Ganguly has also taken the responsibility of his mentor's treatment. The current Board of Control for Cricket in India (BCCI) president got the news on Sunday early morning. His friend, Sanjay Das, first got to know about the development after which he passed on the same to Dada.
Sanjay and Sourav, two close friends, used to practice under Mustafi in their childhood at the Dukhiram Coaching Centre. Sourav's journey in cricket started, holding the hands of his first coach. There was a time when the centre was called the lighthouse of Bengal cricket.
Around 20 cricketers have gone on to play the prestigious Ranji Trophy under Mustafi's tutelage. Sourav started his career from the same coaching centre. "Our Sir is the (Ramakant) Achrekar of Bengal cricket. His contribution has been immense," Sanjay was quoted as saying in Sangbad Pratidin.
For quite a few days, Ganguly's coach was suffering from old age problems. On Saturday night, his physical condition deteriorated to a large extent. He stays alone in his Salt Lake residence even as his beloved daughter is in England. To start with, the veteran was admitted to a private hospital at EM Bypass and he was put to ventilation.
Immediately after getting to know about his coach's illness, Ganguly came forward and made all the arrangements. He also called in the hospital and informed about his availability in case any need arises.
Sourav Ganguly helping out the COVID-19 affected
The 47-year-old has recently lent his helping hand for the ones affected in the massive coronavirus outbreak. Recently, he went to Kolkata's Belur Math after 25 years and donated 2,000 kgs rice for the needy. He also had an extensive chat with the monks there. Then he pledged to serve 10,000 people at Kolkata's ISKCON centre.
Earlier, he also offered to give the iconic Eden Gardens for quarantine activity in the situation of crisis. Ganguly said he's ready to serve the Narendra Modi-led Indian government. In India, the coronavirus cases have gone over 5,300. Though around 460 people have recovered, the novel virus has accounted for the lives of 164.
Follow us on Google News