Sourav Ganguly, Sachin Tendulkar and VVS Laxman differ over head coach appointment
Taking the background of the situation, it was quite evident that Ganguly would not be in favor of Shastri as coach
Updated - Jul 11, 2017 9:11 pm
6.2K Views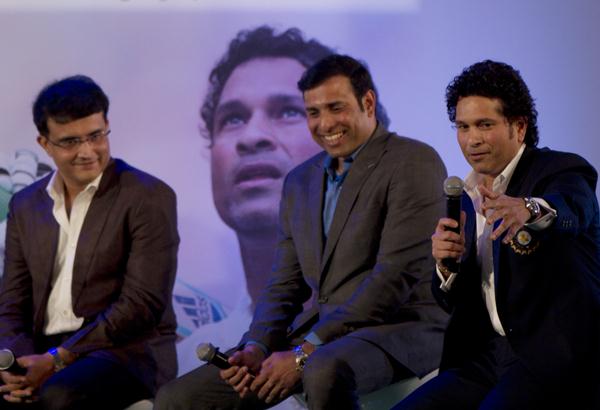 Follow us on Google News
The hunt for India's next coach has reached its zenith. An interview was conducted on Monday by the Cricket Advisory Committee (CAC). However, some wounds take time to heal and that seems to be the case with CAC member Sourav Ganguly and Ravi Shastri.
The rift continues
Taking the background of the situation, it was quite evident that Ganguly would not be in favor of Shastri as coach. It all started with the selection for a coach the last time around and Anil Kumble was chosen over Ravi Shastri who made his feelings clear regarding the selection.
However, Ganguly didn't take keenly to Shastri doing a video call presentation from Thailand. Ganguly had said that a person who didn't even bother to be there was not a good sign for a future Indian coach. He said that he could understand a family emergency but vacationing in Thailand was not one of them.
The situation looks like it has boiled over to the present scenario. Shastri was not ecstatic as to the support team which he would get should he get the post which didn't go down well with Ganguly. The latter wanted Zaheer Khan as coach while Shastri wanted the former bowling coach Bharathi Arun. Ganguly also had a word with captain Virat Kohli who was okay with Zaheer acting as a consultant on a temporary basis but his bowlers preferred Bharathi Arun.
Regarding the rest of the members of the committee, Sachin Tendulkar wanted to put the matter to rest by appointing Ravi Shastri and at one time had almost convinced Laxman but Ganguly was keen on Tom Moody. The impasse will have to be settled by Laxman, similar to what he did last year by appointing Kumble.
"Even Johri has told the panel that the team wants Shastri. But Ganguly still doesn't seem to have moved on from the last year's episode with Ravi. It seems to be getting personal, and barring a miracle, Moody won't get the job", sources told Indian Express. The situation is a tricky one and as Shastri, himself would say "All three results are possible".
Follow us on Telegram