Southern Stars earn 'Best fielding side in the world' tag
Updated - Jun 6, 2016 11:49 am
42 Views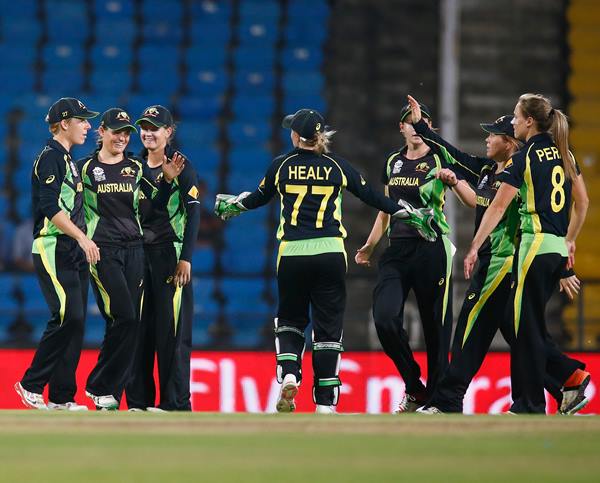 The Australian Women's team, also known as the Southern Stars are on the verge of achieving a rather distinctive tag. Having showcased some terrific fielding in the recently concluded World T20, the Aussies are almost the 'best fielding side in the world' among the women. Team's coach Matthew Mott is known to have run the team through rigorous training sessions is certainly one who has been credited for the same.
Talking to cricket.com.au, Mott said, "Looking at the World T20, we showed a lot of pressure and we're very strong in a number of areas and we're quite athletic in the field, but we really want to take that to the next level. I think we're a very confident fielding side with some very solid fielders and a couple that stands out, but I want to drag the center mass up a bit higher. We want to be the best fielding team in the world."
He also mentioned about Megun Schutt's exceptional presence on the field. "Schutt's athleticism in the outfield is something we want to be the prototype for our whole playing group. Being able to get to the ball quickly, release it quickly and make those diving stops is an area we'll be working on."
"There's going to be a real focus point in our agility in the field, getting run outs and converting catches. Tim Coyle is our fielding coach and he's going to play a big part in that. We'll be doing a lot more fielding at the front end of our sessions, as well as isolated fielding sessions and trying to bring our fitness and skills training more closely together. To incorporate that fitness and fielding aspect, we'll tie in really closely with our strength and conditioning team, matching the running the players normally do in with our fielding practice," he concluded.