Sri Lanka Cricket initiates disciplinary inquiry against Lasith Malinga
Lasith Malinga brewed controversy for himself when he recently called Sri Lanka's sports minister "a monkey".
Updated - Jun 27, 2017 3:29 pm
1.2K Views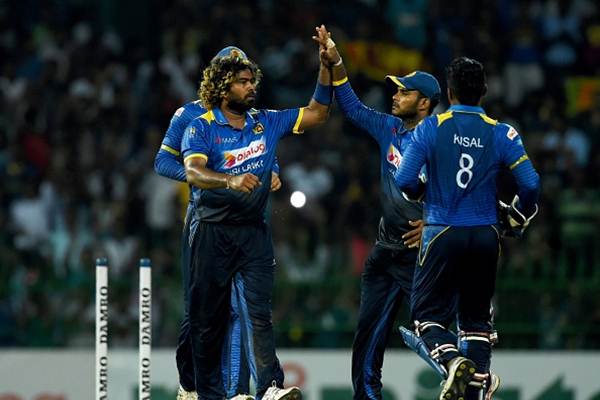 Lasith Malinga has been in the eye of the storm after his comments against the Sports Minister of the country. In a continuation of the same, Sri Lanka Cricket (SLC) has directed a disciplinary inquiry at Malinga. Following the inquiry, it'll be decided if some disciplinary action is necessary against the veteran cricketer.
One of the best Sri Lankan pacers of all time, Malinga brewed controversy for himself when he recently called Sri Lanka's Sports Minister "a monkey". The sports minister, Dayasiri Jayasekara had criticised the Lankan team's performance at the Champions Trophy. He had reportedly termed the players as "overweight".
Malinga's offence
Malinga's comment has been counted as a "contravention of the terms of agreement", according to a release from the SLC. The terms of the agreement essentially, prohibit a player from making any statements to the press or media without the board's Chief Executive Officer's prior consent.
Reportedly, SLC had previously decided to initiate disciplinary action after Malinga's first violation on around June 19th. The move was sped up by a subsequent breach by 'Slinga' Malinga, on around June 21st.
The SLC seems to have a taken a strong exception to the matter at hand and has set the ball rolling for the disciplinary inquiry. It will be conducted by a three-member panel. The findings of the inquiry will be subsequently sent through to the executive committee for necessary disciplinary actions.
Lasith Malinga's share of past controversies
This is not Malinga's first stand-off with the cricketing board of his nation. Last year, the death bowling master was specifically asked to refrain from taking part in the Indian Premier League (IPL) tournament by his board. As per directions of the SLC, he was supposed to undergo a full examination by his national team doctors. However, when he was spotted participating in the preparatory nets session for his IPL franchise Mumbai Indians, it was not a matter of surprise that considerable friction between board and the player ensued.