Sri Lankan cricket is in wrong hands: Arjuna Ranatunga
Sri Lanka suffered innings defeat in the last two Test matches to suffer a 3-0 drubbing in the series.
Updated - Aug 17, 2017 4:14 pm
2.8K Views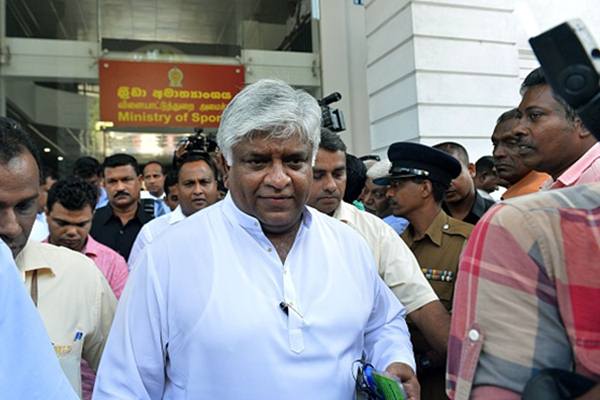 Sri Lanka's sole World Cup winning skipper and the current minister of petroleum, Arjuna Ranatunga, recently said that Sri Lanka Cricket (SLC) President Thilanga Sumathipala should resign from his position taking responsibility for the embarrassing whitewash at the hands of India, following the Cabinet meeting yesterday.
Ranatunga lashed out at the administrators saying that he was well aware of the fact that their cricket is in the wrong hands and therefore Sri Lankan cricket is suffering this blows. He added that only cricketers should not be blamed for the 3-0 whitewash in the recently concluded Test series. He termed some of the board members as gamblers and said that the cricket practices should be looked into.
"This time is the worst for cricket. During the past two years I have been saying that this would happen when the administration of cricket is in the hands of the wrong people. We can't blame only the cricketers for losing matches. They have been mentally down. We should enhance their mental status, while enlightening them the importance of the cricket culture. We should also look into the cricket practices. But we can't expect these while gamblers are heading cricket administration," said Ranatunga.
Weak administration
He further added that it is the duty of the Sports Minister to take a decision in the matter.
"We are losing cricket matches because of a weak cricket administration. Minister of Sports ought to change the cricket administration by handing it over into the hands of the right people. If not, the situation will worsen in the future. Already during the tenure of this government, two ministers have resigned because of allegations without being charged as perpetrators. It has already been proved that cricket has been degraded. Therefore, he's not suitable to hold the position of President of SLC," said Ranatunga.
The hosts will take on India in the limited-overs series in the coming week where they will play 5 ODIs and a T20I.