Stats: Murali Vijay – Hero of 2014 to Zero of 2018
The Indian opener failed to repeat his away performances during the 2013-2015 season.
Updated - Aug 24, 2018 4:44 pm
637 Views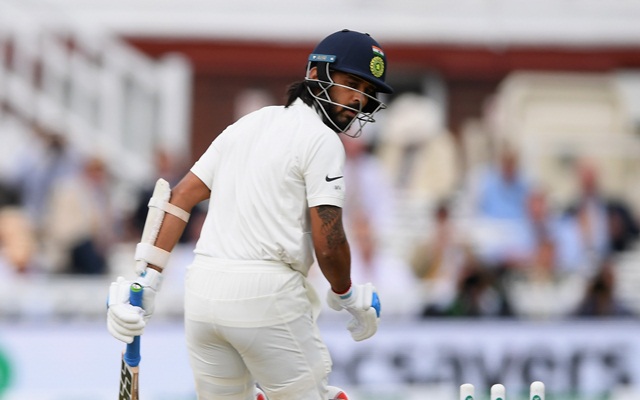 At the start of Test series in England, Murali Vijay was the only player who had a fixed position in India's playing XI among the top three in the batting order. It was expected to have musical chairs between Shikhar Dhawan, KL Rahul and Cheteshwar Pujara. By the 3rd Test match, Vijay wasn't just in the XI anymore but also left out of the squad for the final two Tests.The Indian opener has no one to blame but himself.
He failed to repeat his away performances from the 2013-2015 season in 2018, in fact, he was not even close to his own standards set in the past. The selectors have preferred to invest in 18-year-old Prithvi Shaw ahead of the 34-year-old Vijay. Across the five Test matches Vijay played in South Africa and in England this year, he scored 128 runs at a poor average of 12.8. Among the nine players with 100+ runs in this two series, Vijay's average is the 2nd lowest.
Top run-getters for India in 2018 away Test matches: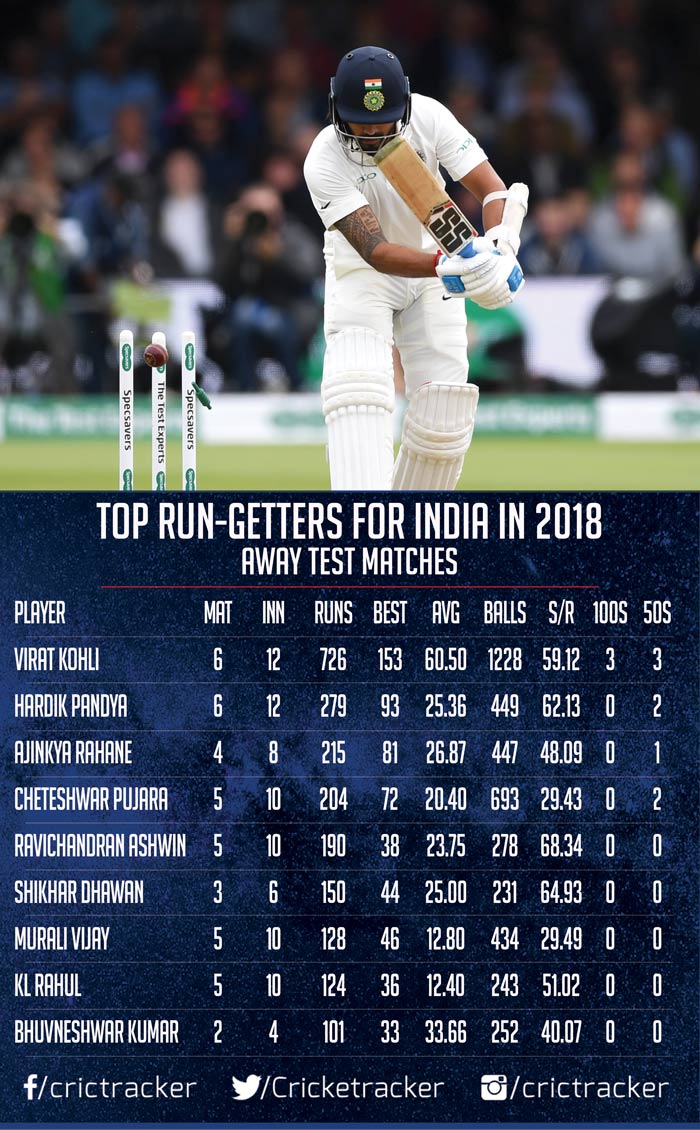 Even the likes of Bhuvneshwar Kumar, Ravichandran Ashwin and Hardik Pandya average above 23 in the overseas Tests in 2018. Vijay has struggled to bat for long periods and his judgment with regards to leaving the deliveries did take a dip. In the overseas Test series between 2013 and 2015, Vijay scored 1080 runs at an average 41.53 while the other top three batsmen had an average around the 30s.
His success during the series in Australia, England and South Africa was a result of his ability to stay long at the crease as he faced 2443 balls during that period, 200 balls more than the leading run-getter Virat Kohli. Vijay didn't get going in New Zealand but was on top in the remaining nations. He scored a brilliant 97 on a green track at Durban in South Africa. The Indian batsmen collapsed soon after his dismissal which shows how important was his resilience.
Top run-getters for India during the 2013-2015 overseas cycle: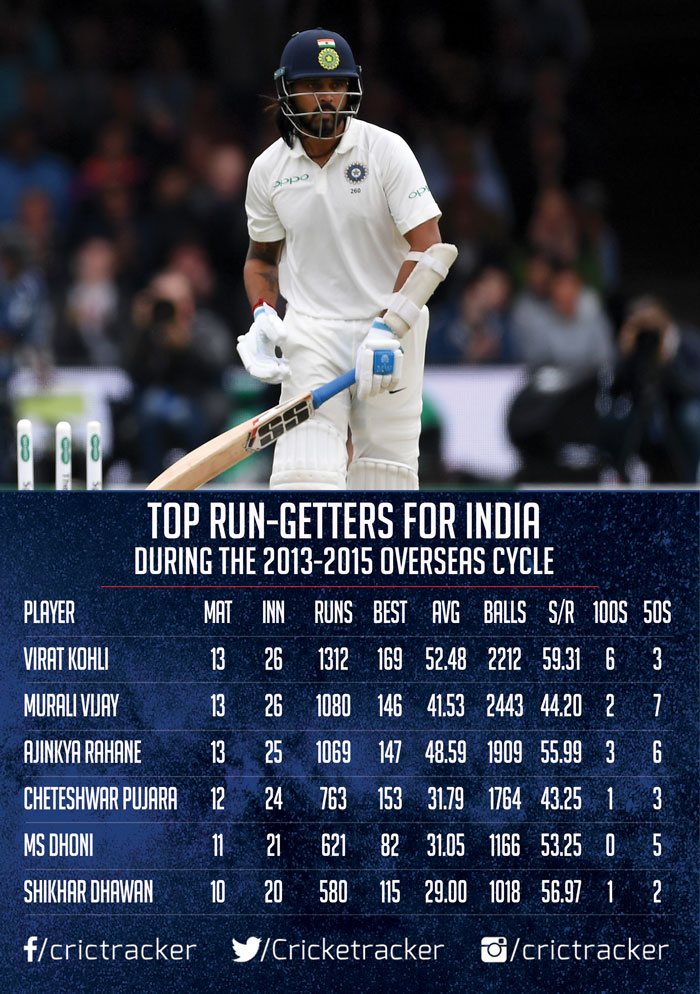 Murali Vijay in Test cricket during the 2013-2015 overseas cycle:
While Ajinkya Rahane and the bowlers are often highlighted for the victory at Lord's but Vijay's knocks in both the innings of that Test were as important as any other player's contribution in the win. He made most of the tracks in Australia scoring five fifty-plus scores in eight innings at an average of 60. But Vijay has rarely capitalized to improve his batting numbers in the home games like Pujara and other opening batsmen which resulted in his omission.
(Stats as on August 24, 2018)