Stats: Shubman Gill scores an unbeaten 204 against New Zealand A
Shubman Gill scored an unbeaten 204 against New Zealand A in the 1st unofficial Test match.
Updated - Feb 3, 2020 10:13 am
156 Views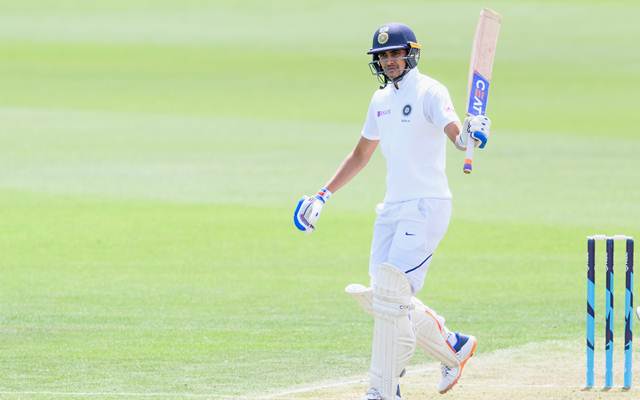 Shubman Gill extended his brilliant batting record in first-class cricket as he scored an unbeaten double century against New Zealand A on Sunday. India A skipper scored 204* from 279 deliveries with 22 fours and four sixes to draw the match. Priyank Panchal (115) and Hanuma Vihari (100*) were involved in crucial partnerships with Gill in overcoming the home team's first-innings lead of 336 runs. India A ended the game on 448/3 once Vihari brought up his century.
Shubman Gill was 20 years and 147 days old on Sunday making him the youngest double centurion on the New Zealand soil in first-class cricket. The previous youngest was Auckland's Bill Carson who scored 290 in only his 2nd FC match at the age of 20 years and 168 days. Carson scored all the 290 runs on the opening day of the Plunket Shield game against Otago on 1936 December 31st. Carson, unfortunately, passed away in 1944 at a young age of 28 while on duty in World War II.
The unbeaten 204 on Sunday was the 3rd double ton in Gill's 20-match career in first-class. He scored 1997 runs across 33 innings with help of six tons and ten half-centuries. Shubman scored 268 in the home Ranji Trophy match against Tamil Nadu during the 2018/19 season and another unbeaten 204 for India A against West Indies A during their 2019 tour. Thus, Shubman Gill became only the 8th player in the first-class history to score three double tons before turning 21.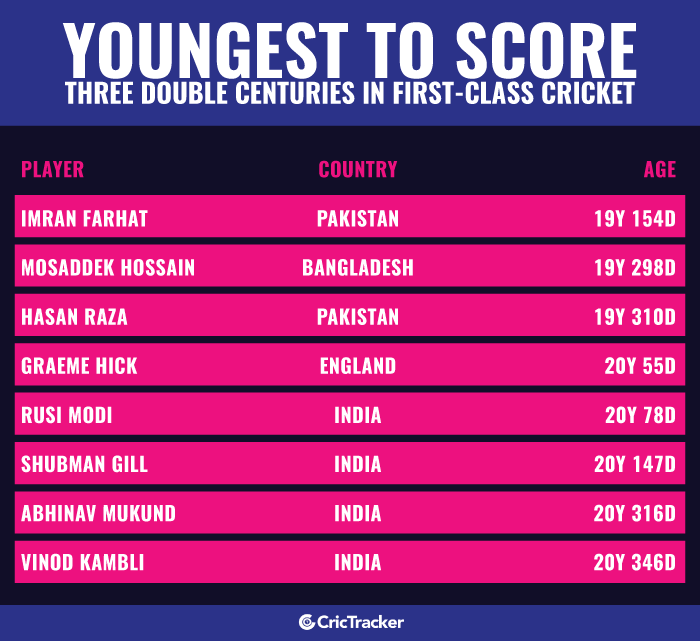 Shubman Gill is also now the 2nd youngest Indian to have scored three first-class double tons. Rusi Modi was 20 years and 78 days at the time of his 3rd FC 200. Modi scored his first three FC double centuries in the 1944/45 season; all in the space of two months. He managed to score one more double ton in this format a month after his 21st birthday. It turned out to be last double hundred for Rusi Modi in his 105-match first-class career.
Gill also scored 83 from 83 deliveries during the first innings where India A were bowled out for only 216. His match aggregate of 287 runs is now the 2nd highest by an Indian in an FC match on New Zealand soil. Rahul Dravid scored 293 runs during the drawn Hamilton Test match in 1999 against New Zealand. The Indian batsman scored 190 in India's first innings and an unbeaten 103 during a 415-run chase.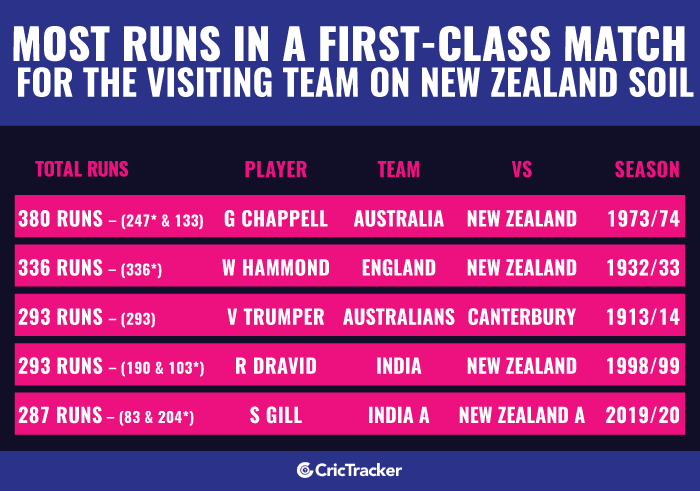 (Stats as on February 2, 2020)