Steve Smith – A splendid batsman with an unorthodox technique
Smith's journey of being a bowler to one of Australia's best batsmen ever is inspirational.
Updated - Sep 12, 2020 1:58 pm
1.3K Views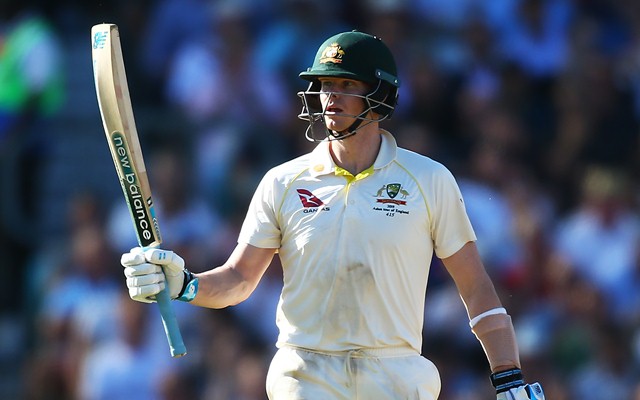 Australian cricket has dominated the world for many years. The team has given some legends to the sport such as Sir Don Bradman, Allan Border, Steve Waugh, Ricky Ponting, and Shane Warne among others. Another star batsman following who is well on his way to become a legend is Steve Smith.
We have witnessed how Smith started his career as a leg spinner way back in 2010 and since 2013, how he gradually turned out to be a promising batting talent. A player who started his career as a bowler has surprised many with his success as a batsman using an unconventional batting style. He is one of the best batsmen in modern cricket with an unusual technique.
Some legendary batsmen with the textbook shots
When we talk about batting, one can easily remember legends from the 90s such as Sachin Tendulkar, Brian Lara, Jacques Kallis, Rahul Dravid, Ricky Ponting, and Kumar Sangakkara. Tendulkar's straight drive was a treat to watch, Ponting's pull shot was second to none, and the square-cut shot from Kallis was magnificent who defined how important is the stance and your head position to execute the shots.
The drive shots from Dravid and Sangakkara are better to explain the swing of the bat and feet movement. The cricketing world has seen another innovative batsman in AB de Villiers who plays shots all over the ground. Steve Smith is someone who has implemented an unusual batting technique, but has still managed to be a prolific batsman.
The unorthodox batting style of Steve Smith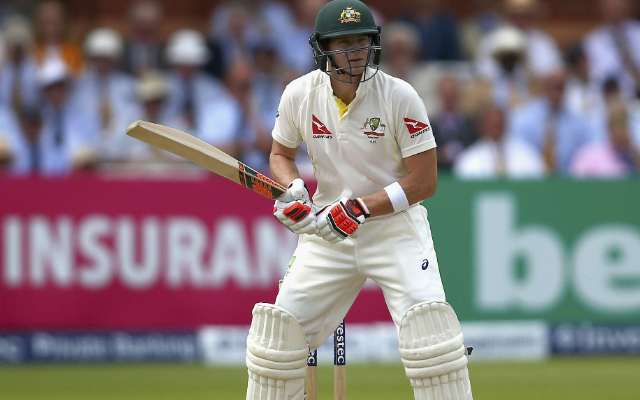 Smith is always compared with his counterparts such as Virat Kohli, Kane Williamson, and Joe Root. Smith's drive may not look as beautiful as that of Kohli but his bat swing is marvellous to watch when he plays in the cover region. Smith's timing may not be as sweet as Williamson to flick the ball but his wrists are mind-blowing when he plays that shot towards the mid-wicket region.
In a podcast organized by Rajasthan Royals in April 2020, Steve Smith revealed the reason behind his unusual batting style. A right-arm batsman's trick is to cover the stump and limit the way to get out. Smith also discussed how he stands with his back foot towards or even outside the off-stump which helps him leave the ball outside the eye-line.
Also Read
A few innovative cricket shots of Smith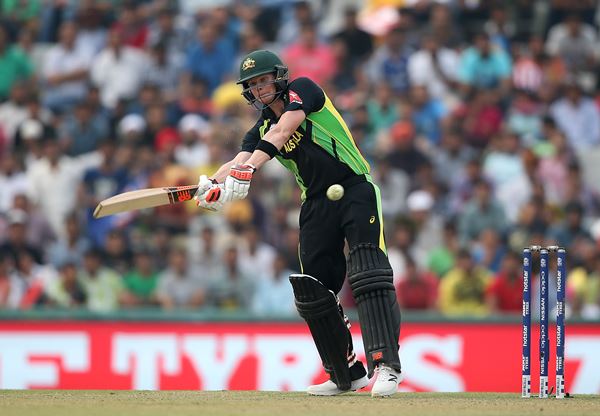 The New South Wales cricketer has turned out to be a run-machine for Australia in the last few years. Though his unusual batting technique has left many bemused, he has scored a plethora of runs regardless of the conditions. In an IPL match played between PWI and CSK at Chennai in 2013, Smith's reverse sweep shot against Bravo in the final over of the innings that got him six runs was a brilliant piece of innovative batting.
During one of the matches of ICC World T20 at Mohali in 2016, the right-handed batsman hit an incredible shot to a wider delivery from Wahab Riaz where Smith moved far outside the off stump and sent the delivery from the offside towards the leg side that stunned the spectators.
A Sydney guy presented his awesome reflexes when he played one of the creative cricket shots against Morne Morkel in the third ODI of the series between Australia and South Africa played at Canberra in November 2014. That shot from Smith to send the ball from a foot outside off stump to a square leg boundary shows the qualities of an ingenious batsman.
Sachin Tendulkar, during the Ashes series in September 2019, tweeted about Steve Smith that read, 'Complicated technique but an organised mindset is what sets Steve Smith apart.' An average of 62.8 from 73 Test matches where he scored 7227 runs with 26 centuries and 4162 runs in 125 ODI matches with an average of 42.4 so far is certainly admirable.
Conclusion
The batting of a former Aussie skipper does not tell you everything about the textbook cricket shots but allows you to watch a groundbreaking approach towards the game. A flamboyant display of cricket shots from a top-quality Australian batsman with a peculiar batting style tells us that technique is not everything to succeed but if you have the right mindset, confidence, and approach, your style will always work for you. Smith will surely end up as one of the legendary batsmen Australia has ever produced.
~ Written by Shivraj Ransing