Steve Smith appointed as the new Australian captain
Updated - Dec 15, 2014 4:00 am
140 Views
Steve Smith appointed as the new Australian captain: The Australian team who just won a Test match against India, staging a remarkable comeback to register that victory in 1st Test did not get enough hours to celebrate the win; as they soon learnt that skipper Michael Clarke had injured his hamstring to such an extent that the duration of rehabilitation could not even be predicted. Clarke came into the game not 100% fit but was playing to give a final tribute to their little team mate Phil Hughes. In his attempt to play the test match even without attaining the level of fitness it requires Clarke during the game made things worst for himself. So much so that he will now sit out of the remainder of the series and is uncertain about his future. In this situation the selectors had to pick a new skipper for Australian test team who will lead the team in Clarke's absence. In a surprising move the selection panel has elected young batsman Steve Smith as the new captain of Australia's test team.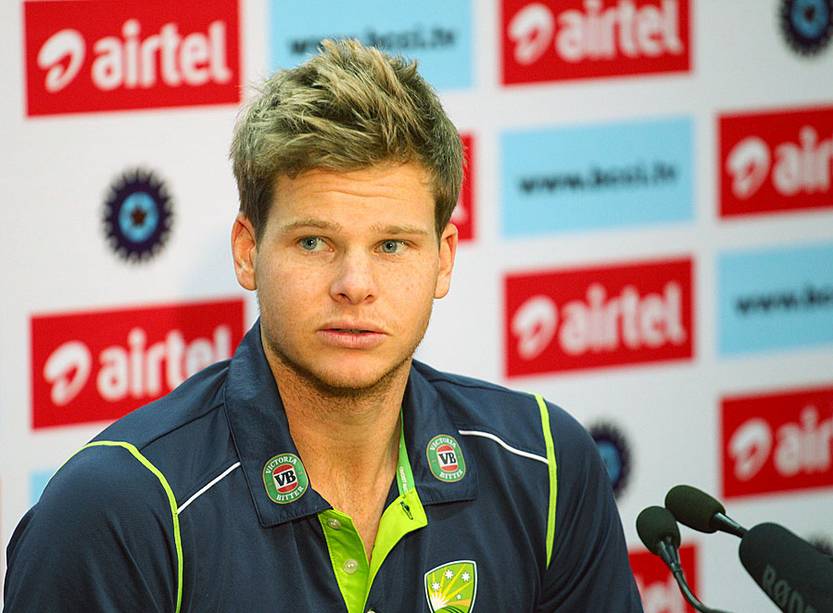 Follow us on Telegram
Smith is the new vice-captain and will take charge of the test squad in absence of Clarke. Brad Haddin who was Michael Clarke's deputy will remain so for Smith as well. The selectors have looked at the future aspect while picking the new captain and the form, temperament and talent Steve Smith has shown over the period makes his selection a smarter and brighter choice for the team. As Haddin himself is 37 and has not many years to offer to the team.
Australia's National Selector Rod Marsh in the official statement said: "These are difficult circumstances given Michael's injury and the fact that we don't know how long he will be out of the game, what we do know is that it won't be an overnight fix so after a lot of thought we have taken the opportunity to appoint an emerging young leader as captain until such time as Michael regains fitness and returns to the side."
He also congratulated the new skipper  stating, "We congratulate Steve on the wonderful honour of leading his country. On Wednesday he will become Australia's 45th Test captain and at the age of 25 will become one of our youngest leaders. He is an exceptional young man who is highly regarded by the national selection panel not only for his fine performances with the bat but also his maturity and clear leadership potential.
Whereas the non selection of Haddin for the post was also equally well reasoned by the selectors, "Brad Haddin has done an exceptional job as vice-captain since assuming the role last year and will provide strong support to Steve just as he has done for Michael."
The perspective that they are looking at is long term and that is the reason Smith edged over Haddin for the job. Marsh said "There was a strong argument for radio assume the captaincy until Michael returns, but given we don't know how long that will be, we felt the time was right to take a longer-term view and give a young player this chance."
Cricket Australia Chairman Wally Edwards on Smith's selection as captain said: "The Board fully endorsed the recommendation put forward by the selectors. Steve is an impressive young leader who deserves high praise for his temperament and on-field performances to date. We believe he will do an excellent job when given the chance to captain his country against India."
Follow us on Google News