Steve Smith dons the coach's hat for a local club in Australia
Smith's ban is ending later this month.
Updated - Mar 5, 2019 6:43 pm
1.7K Views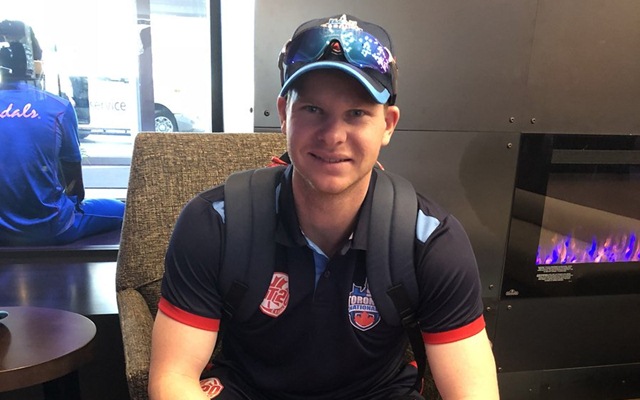 The former Australia captain Steve Smith's ban will be ending later this month. He is currently recovering from the shoulder injury sustained during the Bangladesh Premier League (BPL) and all the focus is on whether he and David Warner will play a couple of ODIs against Pakistan in the United Arab Emirates. There is no clarity over Smith's World Cup participation due to the lack of match-practice for the dynamic batsman.
However, amidst all the uncertainties, Smith surprisingly turned up as the coach for the local club Sunderland in the inaugural National Premier T20 Championship. He played for the same club earlier in the summer while serving the 12-month suspension but was then ruled out with the eventual injury. The injury led to Smith undergoing a surgery seven weeks ago to repair a damaged ligament in his right elbow.
Smith shared insights about opponents
Steve Smith, according to cricket.com.au, kept a close watch on the opposition teams during his time away from the game and then shared his insights about them with Sunderland's batsmen. The Sunderland's batting line-up also has Austin Waugh, the son of former Australia captain Steve Waugh.
Interestingly, the team has also managed to qualify for the finals of the tournament and it is being attributed to the fact that Steve Smith managed to share his knowledge with the team.
As far as Smith's World Cup appearance is concerned, a lot will depend on his fitness as he is facing a race against time now. If not for the Pakistan series, Smith's selection for the mega-event will depend on his performances in the Indian Premier League (IPL) which is scheduled to start on March 23. He will be featuring for the Rajasthan Royals and will miss the first few matches.
However, he will only have very less games to stake his claim or rather prove his fitness before the deadline World Cup selection which is set April 23 by the ICC.