Steve Smith expects the Bangladesh series to be challenging
The Australian team arrived in Dhaka on Friday (August 18) for the two-Test series.
Updated - Aug 19, 2017 10:48 pm
59 Views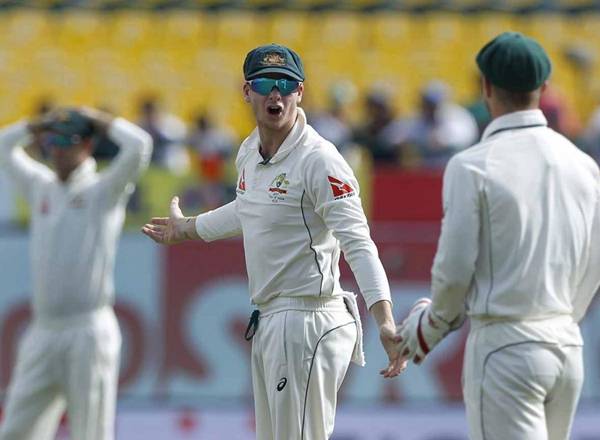 Follow us on Telegram
Australian skipper Steve Smith is wary of the threat posed by the Bangladesh cricket team after facing an exit, while Bangladesh proceeded to the semi-final stage of the competition. Smith believes that reverse swing and spin will be two influencing factor throughout the test series.
The two-match Test series will be the third that the Australian team will be playing, following their losses at the hands of the Asian sides Sri Lanka and India. Smith would want his men to perform better than the last time, where they narrowly missed out on a series win against India.
"Spin will play a big part throughout this series. Reverse swing will be expected because the wicket will be abrasive," Smith said on Saturday (August 19).
A challenging series ahead for the boys:
The Australian skipper said that he expects a tough challenge from the hosts, who have been on the rise with a drawn series against England, following it with a win over Sri Lanka.
"It will be a challenging series," said Smith. "Bangladesh have played some brilliant cricket here. They beat England in a Test match here not too long ago. I think they have played some very good cricket here of late.
Smith expects the conditions to be tough, as they will be playing in the subcontinent, but he is sure that the team will put up a fighting display in testing times. The weather and conditions would be very similar to the one that they played in the series against India, where they lost the series by 2-1.
Change of fortune?
The right-handed batsman added that he is on a mission to change the fortune of the Aussies in the subcontinent. "Australia have won only two Test matches in the last ten years in the subcontinent, courtesy their victories over India and Sri Lanka. Now it is an opportunity for us to change that. I thought we did some things really well in India," the 28-year-old said.
"We just needed to do it for little bit longer, and consistently. This is another opportunity to showcase our skills, show what we learned over there and hopefully give our best foot forward," added Smith.
The Australian team have arrived in Dhaka on Friday (August 18) and will play two Test matches that are scheduled to be played in Dhaka and Chittagong ahead of the ODI series against India.
Follow us on Google News