'Such statements can cause rifts in the team' – Inzamam-ul-Haq slams PCB Chief Wasim Khan for commenting on change in Pakistan's Test captaincy
Inzamam reckons the announcement about the change in captaincy should've made after Zimbabwe series.
Updated - Oct 25, 2020 6:15 pm
360 Views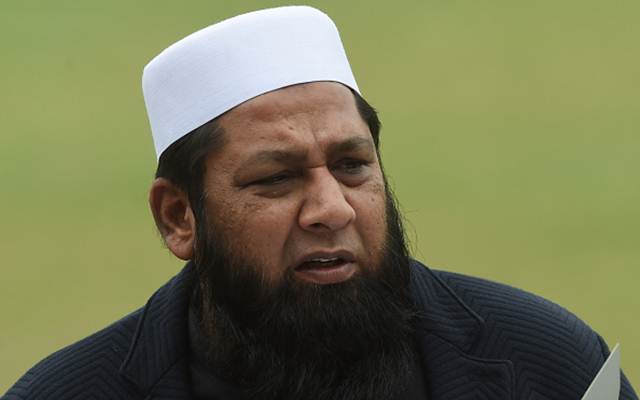 Former Pakistan captain Inzamam-ul-Haq has slammed the Pakistan Cricket Board (PCB) for creating a rift among the players by floating the news of the appointment of a Test captain. A few days back, PCB Chief Executive Wasim Khan had revealed that the management is not very keen in going ahead in the longest format of the game with Azhar Ali as a captain of the side.
Thus, the authorities will review Ali's captaincy before reaching any concrete decision or picking up the Test squad for New Zealand. Inzamam is not happy with this statement by Wasim Khan as he believes that the players will start playing for themselves rather than as a team to outbid their contenders in the race of becoming the captain.
The veteran feels that PCB should have waited till the conclusion of Zimbabwe tour before feeding the players with this idea of change in the leadership. "There is a new debate going on regarding Pakistan's Test captaincy after PCB Chief Executive [Wasim Khan] said that they will review Azhar Ali's captaincy before announcing the Test squad for New Zealand tour.
"Such statements can cause rifts in the team. Any player who is in contention will start to lobby for himself and that disturbs the team environment. If you wanted to change the captain, you should have announced the change after the Zimbabwe series," said Inzamam while speaking on his YouTube channel.
It disrupts the confidence and unity in the team, says Inzamam-ul-Haq
Inzamam-ul-Haq further added that the board might have leaked this news to get an idea about the public sentiment but it negatively impacts the team atmosphere. Such rumours destroy the harmony and unity in the squad.
"These gossips in the media regarding the change in captaincy are not required. Sometimes the board themselves leak such information in the media in order to gauge the reaction from the media and fans. Board may get an idea about the public sentiment from doing this, but it negatively affects the team. This also disrupts the confidence and unity in the team," he added.
It is speculated that one of the prime reasons for replacing Azhar Ali can be related to his meeting with the Prime Minister Imran Khan. Ali had met the Prime Minister along with head coach Misbah-ul-Haq and veteran all-rounder Mohammad Hafeez, without informing the PCB to discuss the changes required in Pakistan's domestic circuit.